Author Information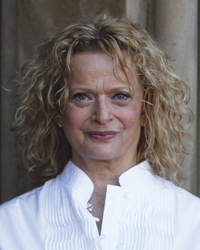 Photo by Malena Georgieva
Raven Keyes
Raven Keyes (New York) has been named best Reiki Master in New York by New York Magazine and is a regular contributor to Reiki News and a previous contributor to Psychology Today. Her work with Dr. Oz, Columbia Presbyterian Hospital, the NFL, and NBA have been featured in Vogue and W.
FEATURED TITLE BY THIS AUTHOR

Trade Paperback | $16.99 | 9780738733517 | October 2012
The art of Reiki has the power to heal our minds, bodies, and spirits in ways few of us can imagine. The first Reiki master to practice in an operating room under the supervision of Dr. Mehmet Oz,...
Read more
ARTICLES BY THIS AUTHOR
Date: 2012-09-14
Raven Keyes, author of The Healing Power of Reiki, has spent her healing career in institutions like hospitals and athletic fields. Nothing, however, could have prepared her for the healing that would occur one Valentine's Day, when she witnessed the unconditional love that is Reiki.