Author Information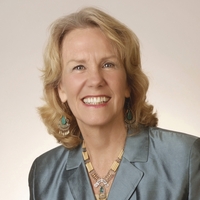 Photo by Kurty Photography
Anodea Judith PhD
Anodea Judith, PhD is the founder and director of Sacred Centers, and a groundbreaking thinker, writer, and spiritual teacher. Her passion for the realization of untapped human potential matches her concern for humanity's impending crises—her fervent wish is that we "wake up in time." She holds Masters and Doctoral degrees in Psychology and Human Health, with lifelong studies of alternative medicine, yoga, mythology, history, sociology, systems theory, and mystic spirituality.
She is considered one of the country's foremost experts on the combination of chakras and therapeutic issues and on the interpretation of the Chakra System for the Western lifestyle. She spends much of her time on the road teaching, with workshops and trainings offered across the US, Europe, and Central America.
FEATURED TITLE BY THIS AUTHOR

Trade Paperback | $27.99 | 9780738744445 | September 2015
As the architecture of the soul, the chakra system is the yoke of yoga—the means whereby mind and body, heaven and earth, and spirit and matter are joined together in the divine union that is...
Read more
OTHER TITLES BY Anodea Judith PhD
ARTICLES BY THIS AUTHOR
Date: 2015-09-07
Anodea Judith is well-known in the yoga community, along with her bestselling book Wheels of Life and her Illuminated Chakras DVD. Now she returns with her new book, Anodea Judith's Chakra Yoga. Discover how forty years of experience—both on and off the mat—influenced her path.
Date: 2008-10-13
We're all on a journey. A journey to heal ourselves, to figure out what life is all about, to discover the mysteries. It's a challenging journey with fits and starts, dead-ends, even getting totally lost at times, forgetting where we are and picking ourselves up, asking, "Now where was I before that happened?" Wouldn't it be nice if someone gave you a guidebook? Or at least a map? Anodea Judith, author of Wheels of Life, illuminates the path of our journey.