Author Information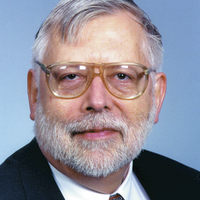 Jonn Mumford
Dr. Jonn Mumford (Swami Anandakapila Saraswati) wrote his first book "Psychosomatic Yoga" in 1961 while completing an intensive period of study in India. His current books include "Ecstasy Through Tantra, "A Chakra and Kundalini Workbook", "Mind Magic Kit" and "Magic Tattwas" from Llewellyn.

Dr. Mumford is a direct disciple of Dr. Swami Gitananda and Paramhansa Swami Satyananda Saraswati, Bihar. He was initiated by Swami Satyananda in 1973, at BSY Monghyr, Bihar State, India. Dr. Mumford is respected across the world for his knowledge and scholarship. A born teacher, Dr. Mumford frequently gives lecture on relaxation techniques, sexuality, Tantra and other aspects of human development and spirituality .

No mere theoretician, Dr. Mumford is a world renowned authority on Tantra and yoga. He has demonstrated his own self-mastery of cardiac cessation, obliteration of individual pulse beat at will, sensory withdrawal and voluntary breath retention over the 5 minute range, and start and stop bleeding on command.

His background combining chiropractic and psychology with extensive international experience in a wide range of Eastern disciplines makes Dr. Mumford eminently well-suited to the task of disseminating the secrets of Tantra unto the West.

FEATURED TITLE BY THIS AUTHOR

Trade Paperback | $18.95 | 9780875424941 | September 2002
Now you and your lover can engage in specific sexual techniques and positions for ritual intercourse that will flood you with the overwhelming physical ecstasy which triggers expanded states of...
Read more
OTHER TITLES BY Jonn Mumford
ARTICLES BY THIS AUTHOR
Date: 2003-11-03
Paramhansa Swami Satyananda Saraswati's Yoga Chakra Breathing for Brain Hemisphere Integration As witnessed by the recent Time magazine feature about "Meditation" (July 27th, 2003) Western science is forced to the realization that daily ...
Date: 2003-10-20
Paramhansa Swami Satyananda Saraswati's Yoga Chakra Breathing for Brain Hemisphere Integration By 1966 Swami Satyananda had commenced releasing hitherto unknown Tantric meditation techniques to the Western world. One of the most powerful of his ...
Date: 1975-01-01
Dr. John Mumford's classic 1975 book, Sexual Occultism: The Sorcery of Love in Practice and Theory. ...