Author Information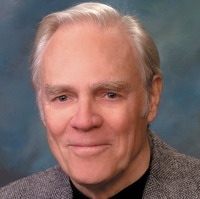 Michael Newton
Michael Newton, Ph.D., holds a doctorate in Counseling Psychology, is a certified Master Hypnotherapist, and is a member of the American Counseling Association. He has also been on the faculty of higher educational institutions as a teacher while active in private practice in Los Angeles. Over many years, Dr. Newton developed his own intensive age regression techniques in order to effectively take hypnosis subjects beyond their past life memories to a more meaningful soul experience between lives. He is considered to be a pioneer in uncovering the mysteries about life after death through the use of spiritual hypnotic regression. He now trains other advanced hypnotherapists in his techniques.

Dr. Newton is the author of three best-selling books, Journey of Souls: Case Studies of Life Between Lives (Llewellyn, 1994) , Destiny of Souls: New Case Studies of Life Between Lives (Llewellyn, May 2000), and Life Between Lives: Hypnotherapy for Spiritual Regression (Llewellyn, 2004). Dr. Newton has an international reputation as a spiritual regressionist who has mapped out much of our life between lives experience. He has appeared on numerous national radio and TV talk shows to explain our immortal life in the spirit world.

For information about Life between lives Hypnotherapy (LBL) and how to arrange an LBL session please contact The Newton Institute for Life Between Lives Hypnotherapy at http://www.newtoninstitute.org
FEATURED TITLE BY THIS AUTHOR
Trade Paperback | $19.99 | 9780738715278 | October 2009
Dr. Michael Newton, best-selling author of Journey of Souls and Destiny of Souls, returns with a series of case studies that highlight the profound impact of spiritual regression on people's everyday...
Read more
OTHER TITLES BY Michael Newton
ARTICLES BY THIS AUTHOR
Date: 2009-12-21
What happens after death? Can we access our past lives? Michael Newton, Ph.D. is the author of the best-selling life between lives books Journey of Souls, Destiny of Souls, and Life Between Lives. Now, he has teamed up members of his Newton Institute for Life Between Lives Hypnotherapy to bring you Memories of the Afterlife, with thirty-three case studies of life between lives regression designed to inspire and empower readers. Discover how what Dr. Newton has discovered about life between lives that can change your life...now.
Date: 2004-05-01
"Dr. Newton's books are among the most important works ever published in the field of regression hypnotherapy and, indeed, of all metaphysical literature. You will find Life Between Lives a source of valuable insight into the methods and thought ...