Author Information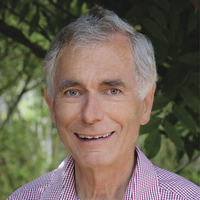 Photo by Jason Fell Photography
Richard Webster
Richard Webster was born and raised in New Zealand. He has been interested in the psychic world since he was nine years old. As a teenager, he became involved in hypnotism and later became a professional stage hypnotist. After school, he worked in the publishing business and purchased a bookstore. The concept of reincarnation played a significant role in his decision to become a past-life specialist. Richard has also taught psychic development classes, which are based on many of his books.

Richard's first book was published in 1972, fulfilling a childhood dream of becoming an author. Richard is now the author of over a hundred books, and is still writing today. His best-selling books include Spirit Guides & Angel Guardians and Creative Visualization for Beginners.

Richard has appeared on several radio and TV programs in the United States and abroad including guest spots on Hard Copy, WMAQ-TV (Chicago), KTLA-TV (Los Angeles), KSTW-TV (Seattle) and the Mike and Matty Show (ABC). He currently resides in New Zealand with his wife and three children. He regularly travels the world to give lectures, workshops and to continue his research.
FEATURED TITLE BY THIS AUTHOR

Trade Paperback | $16.99 | 9780738759692 | August 2019
Renowned palm reader and spirituality author Richard Webster shares the deep wisdom he's gained through his decades-long career. Potential in the Palm of Your Hand guides you through the beginning...
Read more
OTHER TITLES BY Richard Webster
ARTICLES BY THIS AUTHOR
People have been fascinated with crystals and gemstones for thousands of years. But how do we select the perfect stone and use it for our own intentions? Richard Webster, author of How to Use a Crystal, explains how we can select and prepare the perfect stone for our use.
Richard Webster, having had hundreds of readings—from tarot card reading to aura reading to banana peel reading—in his life, and studied and written about numerous types of divination, is a self-proclaimed divination addict. Tassomancy? Check. I Ching? Check. Geomancy? Check. Here, Richard discusses his lifetime with divination and what inspired him to write the new Llewellyn's Complete Book of Divination.
Being grateful for what you have, rather than focusing on what you don't have, enables you to focus on the positive aspects of your life. Gratitude is a spiritual practice, and a regular ritual of writing down all the good things that happen to you on a daily basis will enhance your life enormously. You can also use your feelings of gratitude to help others. All you need is a small container...
Telepathy, or mind reading, can be a daunting topic that requires us to suspend our beliefs—but in actuality, we're reading minds in almost every communication we have with others. We use our powers of observation, along with memories, emotions, and reason, to work out what other people are thinking about. How can we enhance these skills, bettering our communications with others? Richard Webster, author of Mind Reading Quick & Easy, offers a few tips.
People have always been fascinated by luck, and throughout history, numerous methods have been devised to try to entice good luck. What is luck? How can we bring more of it into our lives? Richard Webster, author of the new 365 Ways to Attract Good Luck, explains just how easy it might be.
For thousands of years, people have used a wide variety of different ways to communicate with angels. From meditation to prayer, there are any number of ways to communicate with our angelic guardians. Richard Webster, noted author of several books on angels, has created
Every day, we speak unconsciously through our postures, gestures, and expressions—the unspoken communication of body language. Picking up on these unspoken cues—and projecting what we truly want to say to the world—can be truly life-changing. Richard Webster, author of Body Language Quick & Easy explains.
Although you may not be consciously aware of it, you're reading faces every day. You assess a person's character by looking at their face, and most of the time your first impressions will be correct. Why do we do this? Can we improve our face-reading skills? Could we spot a liar if need be? Richard Webster, author of Face Reading Quick & Easy, discusses ways to spot a liar—and why reading faces is so important to our everyday lives.
Predictive dreams have been experienced and recorded all over the world, for thousands of years. But what about predictive dreams involving animals? What do these dreams mean for us? Richard Webster, author of Spirit & Dream Animals, explains just how these prophetic dreams can help us.
[Once] you know the basic meanings of the sixteen figures [of Geomancy], you can use them to answer questions. Be as specific as you can when asking your question. You need to create the figure while concentrating on your question. Let's assume you ask, "Will I receive my promised pay raise next month?" While thinking of this question, you need to produce four rows of dots on a sheet of paper....
This exercise will help you become aware of your mental, emotional, and physical bodies. You will need approximately thirty minutes to perform this exercise. Make sure you will not be disturbed, and that the room is reasonably warm. The exercise involves eleven steps: Sit or lie down comfortably on your back. Close your eyes, and take three slow, deep breaths. Allow yourself to relax....
When most people think of psychic protection, they think about a deliberate psychic attack, but everyone can benefit from psychic protection, as everyone experiences various forms of negativity (such as anger, jealousy, road rage, and stress) on a regular basis. Richard Webster, author of Psychic Protection for Beginners, details 10 easy ways that we can combat stress and negativity and provide ourselves and our loved ones with psychic protection.
This method was an extremely useful one in my classes, particularly for people who failed to regress using any other method. I began using it so that these people would have a taste of what a regression felt like. To my surprise, most of these people began with an imaginary scene but then moved on to an actual past life. I am not sure why this should be the case. Perhaps these people had a...
One of the most interesting people in the history of the medicinal uses of flowers was an English physician named Edward Bach (1886-1936), who discovered the healing energies of selected plants and trees. In the 1930s, he pioneered the technique of creating healing tinctures by soaking a flower in water and exposing the preparation to heat or sunlight. This process imprints the essence of the...
For Richard Webster, author of Praying with Angels and Uriel, among many other books on angels, angel communication has been a part of his life from an early age. Discover how his preoccupation with angels led to his newest book, Encyclopedia of Angels.
The act of marriage is full of symbolism. It marks the essential union between male and female to create a nurture new life. The symbolism of wedding customs is shown in the wedding ring, joining of hands, and the presence of small children around the bride. The children are a form of sympathetic magic, and symbolize future children. The custom of throwing grain, rice, or confetti is another...
Find a quiet place where you will not be disturbed for at least thirty minutes. You might want to temporarily disconnect the phone, if you are doing this at home. The room should be warm, but not hot. If the weather is cool, you might want to heat the room or cover yourself with a blanket. I like to do this meditation lying on the floor. This is because I tend to fall asleep when doing this...
Ensure that the room is the right temperature and that you will not be disturbed. Take the phone off the hook and close the blinds or curtains. You may wish to burn a little incense and/or light four white candles. If you use candles, place one in each of the four directions and sit in the middle. If it makes you more comfortable, play recognizable songs or an album of one of your favorite...
Major Arcana Cards that Relate to Love The High PriestessFeminine insight, intuition, mystery The High Priestess card symbolizes the virgin or maiden. The archetype of the feminine is the triple-faced goddess: the virgin, mother, and hag. The High Priestess card symbolizes the first of these. The High Priestess sits between two columns, one black and one white. These symbolize night and day,...
A few months ago, my wife and I attended a wedding reception for a former work colleague of my wife. In my part of the world it is unusual for a bride to give a speech at the wedding, but on this occasion she did. In her talk she thanked me for bringing her and her husband together. That reminded me of a conversation we'd had two years earlier. She had complained about the absence of love and...
As the New Year begins, many of us are attempting to achieve new goals or perhaps turn over a new leaf. The Archangel Uriel, the angel of transformation and tranquility, can aide you in your journey to transformation. Uriel is willing to give you peace and love anytime you need it. Because of this, Uriel is arguably the most accessible of the archangels, bringing harmony and peace of mind to...
Some years ago, I read an article about a prison cell that drained anger from violent and aggressive inmates. It was a standard cell, but had pink walls. Shortly afterwards, I gave a series of talks at a high-security prison. One afternoon I asked ...
Creative visualization is the ability to see with your mind. Everyone has this ability, though some are naturally better at it than others. Whenever you daydream you are visualizing. In fact, every time you think, you create images in your mind. ...
A short while ago, a friend of mine called on Raphael for healing. Elaine had been suffering from chronic back pain for several years and was tired of living on painkillers. One evening the pain was so bad that she prayed to Raphael and experienced ...
Many readers wrote and told me about their experiences with angels and the angelic realms, after I wrote Spirit Guides and Angel Guardians. A surprising number wanted to gain a closer connection with the archangels, especially Michael. I always ...
I first discovered candle magic at high school. A friend knew a little bit about the subject, as his mother used candle magic regularly. He suggested I perform a ritual to resolve a problem. I was skeptical, but discovered, much to my surprise, that ...
The world is full of miracles, but most people, except believers in magic such as poets and children, are too busy to notice. Walt Whitman and my granddaughter, Eden, provided the necessary inspiration. One afternoon, Eden and I watched a monarch ...
When I was writing Amulets and Talismans for Beginners, a friend commented that it would have to be of historic interest only, as no one used them nowadays. He hadn't noticed all the people who wear astrological pendants, ankhs, St. Christopher ...
Dowsing is the art of finding something that is hidden, usually something concealed underground. Dowsing is most commonly used for water divining, but there appear to be virtually no limits to the number of applications it can be used for. Over the ...
A pendulum is a small weight attached to a length of chain or thread. When someone holds it by the thread and asks a question, the weight moves and provides the answer. It is an amazing tool that can be used for many different purposes. Just ...
For many years, I did close-up magic every Sunday at the leading hotel in my city. I enjoyed going from table to table, making jokes and interacting with the guests. However, there was one problem. Whenever I produced a deck of cards, people would ...
A few days ago I read an article in my local newspaper about three cats who found their way home. The 15-mile walk included crossing a major freeway. Apparently, their owner was moving and had asked a friend to look after his cats until he had ...
A pendulum is a small weight attached to a length of chain or thread. When someone holds it by the thread and asks a question, the weight moves and provides the answer. In the last few days I have witnessed two good examples of this. Pendulum ...
Usually people dowse for water or minerals hidden underground. However, dowsing is much more versatile than this. Recently I was in Munich and saw two people using a pendulum to decide which of two places to visit. I know someone who uses a pendulum ...
One of the most rewarding things I have ever done was teaching psychic development classes. I began doing them in my own home, but they became so popular that within a few months I had to move them to a local recreation center. Right from the start, ...
The final book in my Archangels series is Uriel. I was thrilled to have the opportunity to write this book, as I've always felt this particular archangel had been treated badly by the Christian Church over the last two thousand years. He is only now ...