Author Information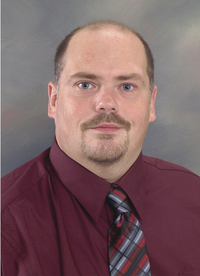 Photo by Kara Galownia
Richard Southall
Richard Southall is the author of How to Be a Ghost Hunter (2003), Haunted Route 66 (2013) and Haunted Plantations of the South (2015). He has also written articles for a number of periodicals, including Fate Magazine. To reflect his interest in writing about the unknown, Richard is a current member of the Horror Writers' Association, and he is a Bram Stoker Award nominee.
In addition, he has been a featured guest on several national and international radio shows including The X-Zone Radio Show with Rob McConnel, Shadows of the Paranormal, Edge of the Unknown, and Spirited History with Leanne and Angela.
Richard lives in northern West Virginia with his wife, daughter, and Australian Shepherd, and he has worked for over twelve years as a substance abuse therapist. In addition to being a member of the West Virginia Writers and Horror Writers Association, he is actively involved in his community and is a current member of the Freemasons and Scottish Rite.
FEATURED TITLE BY THIS AUTHOR

Trade Paperback | $15.99 | 9780738740249 | June 2015
Step into the mysterious world of haunted plantations, where you'll meet the restless spirits of soldiers, slaves, and owners who roam the antiquated halls. Presenting majestic homes from seven...
Read more
OTHER TITLES BY Richard Southall
ARTICLES BY THIS AUTHOR
Date: 2015-08-07
When I started to investigate the unknown in the 1980s and 1990s, paranormal investigations and ghost hunting were not taken too seriously by most of our society. Back in the day, when a person on the street was asked about his or her knowledge and opinion of the paranormal, images from movies such as Poltergeist and Ghostbusters would often come to mind. To be honest, this mindset is still...
Date: 2015-06-29
Richard Southall's new book, Haunted Plantations of the South, is now available. What makes these antiquated locales so haunted—and so intriguing? Is it the legends, or the experiences? The author of Haunted Route 66, Haunted Plantations of the South, and How to Be a Ghost Hunter explains.
Date: 2013-02-18
Route 66 is a 2,448-mile roadway that connects Illinois to California; along with its many twists and turns come stories of ghosts, hauntings, and other paranormal activity. Why does this road, one of great history and legend, inspire paranormal activity? Richard Southall, author of Haunted Route 66, provides five reasons.