Author Information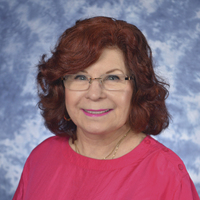 Photo by Dawn Medley
Elizabeth Owens
Elizabeth Owens (Florida) was Certified as a Medium in 1984 and ordained as a Spiritualist Minister in 1985. Since September of 2001, she has been appearing on radio shows across the nation promoting her books. Elizabeth also has appeared on The Other Side, CNN, Hard Copy, Now It Can Be Told, and A Current Affair, and participated in news shows that were broadcast in Japan, Germany, Australia, France, England, and Florida.
Elizabeth's other titles include Women Celebrating Life: A Guide To Growth & Transformation (July 2000), How To Communicate With Spirits (September 2001), and Discover Your Spiritual Life: Illuminate Your Soul's Path (February 2004). How To Communicate With Spirits won the Coalition of Visionary Resources 2002 Visionary Award for best Biographical/Personal Book.
FEATURED TITLE BY THIS AUTHOR

Spirit Messages
Inspiring Stories about Mediumship and Experiences from the Other Side
Trade Paperback | $16.99 | 9780738756196 | November 2018
Through amazing and enlightening stories about the many spirits she has communicated with, spiritualist medium Elizabeth Owens welcomes you into the world of mediumship. Elizabeth has been...
Read more
OTHER TITLES BY Elizabeth Owens
ARTICLES BY THIS AUTHOR
Date: 2009-09-29
Many people who believe in spirit guides and have the sensitivity to feel the presence of a relative in spirit have a tendency to feel that this relative is a personal guide. This may or may not be true, but, as a rule, relatives are not usually our guides. It is a natural conclusion, though, to believe that our relatives, parents, spouses, and friends who have made the transition to the other...
Date: 2005-09-01
After the success of my second book, How To Communicate With Spirits, Llewellyn requested that I write a book on clairvoyance. My first thought was, terrific! Since I am a Spiritualist Medium, this subject was right up my alley. I decided to ...
Date: 2003-03-06
There is an old saying that advises us to turn the lemons that life deals us into lemonade. No matter what age we find ourselves, life does, on occasion, present us with difficult challenges. I prefer to consider these challenges lessons in ...
Date: 2002-02-06
Precis: The author of How to Communicate with Spirits gives insights into how you can contact loved ones who have left us. She also shows just how easy and useful this technique can be. IT'S ONLY NATURAL By Elizabeth ...