Author Information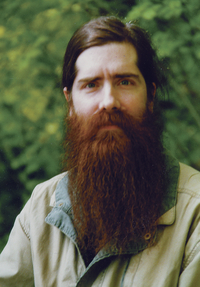 John Michael Greer
One of the most respected writers and teachers in the occult field today, John Michael Greer has written more than fifty books on esoteric traditions, nature spirituality, and the future of industrial society. An initiate in Druidic, Hermetic, and Masonic lineages, he served for twelve years as Grand Archdruid of the Ancient Order of Druids in America (AODA). He lives in Rhode Island, USA with his wife Sara. He can be found online at www.EcoSophia.net.
FEATURED TITLE BY THIS AUTHOR

Hard Cover with Dust Jacket | $60.00 | 9780738754970 | December 2018
Papus' Elementary Treatise on Occult Science was one of the most influential books in the modern history of occultism. Never before published in English, this work explores a fascinating...
Read more
OTHER TITLES BY John Michael Greer
ARTICLES BY THIS AUTHOR
Date: 2010-02-09
The runic alphabet of the Anglo-Saxon tribes, a coalition of Germanic peoples who invaded Britain in the fifth and sixth centuries of the Common Era and became the ancestors of the modern English. The Anglo-Saxon futhorc evolved out of the elder futhark by the addition of several new runes needed to express sounds not shared by other Germanic languages. Related changes shifted the sound value...
Date: 2003-11-01
Through a crisis in my own magical training, I developed The New Encyclopedia of the Occult. Like many people, I came to the world of occultism with a head full of romantic legends about magic, and the books and teachings I encountered did nothing ...