Author Information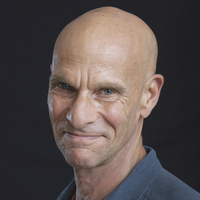 Photo by Linda Townsend
David Pond
David Pond is an astrologer, author, speaker, and international workshop leader. He is the author of six previous books on metaphysical topics, including Chakras for Beginners, Astrology and Relationships, and Western Seeker, Eastern Paths. David has a master of science degree in experimental metaphysics and has been practicing astrology for over thirty-five years. David consults with clients regularly, helping them work with their astrology to find a meaningful and fulfilling life and strategize through times of transition. David can be found online at his website: DavidPond.com.
FEATURED TITLE BY THIS AUTHOR

Hard Cover | $12.99 | 9780738754185 | May 2018
Calm your mind, sharpen your focus, and expand your awareness with the power of meditation. Llewellyn's Little Book of Meditation is your ideal introduction to using meditative practices to improve...
Read more
OTHER TITLES BY David Pond
ARTICLES BY THIS AUTHOR
Date: 2016-04-13
The sign your Moon was in at your birth describes your habits, comfort zones, the way you respond to your emotional needs, and how you express yourself emotionally. Knowing the Moon sign of others will give you clues as to how to better understand and relate to their emotional needs. In this excerpt from Astrology & Relationships, author David Pond explains the emotional needs of each Moon sign.
Date: 2008-12-29
As adults, especially in these trying times, "happiness" does not hold for us the same meaing that it did as when we were young. Is it possible (or even correct) to strive for happiness when there is strife all around us? As we move more and more towards a global community of sustainability, David Pond, author of The Pursuit of Happiness, explains the interdependent nature of true happiness.