Author Information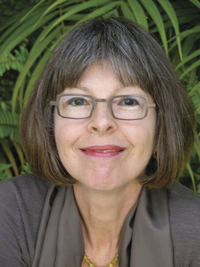 Photo by Linda Deslauriers
Shakti Carola Navran
A professional jeweler with a lifelong interest in the metaphysical, Shakti Carola Navran (Hawaii) has been crafting personalized "soul jewelry" since 1977. She was trained in the European tradition of jewelry making in Cologne, Germany, where she had a studio and gallery for many years. She has studied astrology, healing and spiritual growth for thirty years and shares her expertise through individual sessions and seminars.
FEATURED TITLE BY THIS AUTHOR

Trade Paperback | $16.95 | 9780738714431 | September 2008
Have you ever fallen in love with a ring or necklace? Perhaps there's a reason! Gems and crystals have metaphysical and healing qualities that can support you physically, emotionally, and...
Read more