Author Information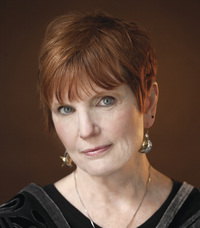 Photo by Jessica Weiser
Sandra Kynes
Sandra Kynes is a member of the Order of Bards, Ovates and Druids. Sandra is a yoga instructor and Reiki practitioner and loves connecting with the natural world through gardening, hiking, and ocean kayaking. Her work has been featured in various Llewellyn publications, Utne Reader, The Portal, Circle Magazine, and The Magical Buffet website. Her books include: Star Magic (2015), Llewellyn's Complete Book of Correspondences (2013), Mixing Essential Oils for Magic (2013), and Sea Magic (2008).
FEATURED TITLE BY THIS AUTHOR
Trade Paperback | $17.99 | 9780738754178 | January 2018
Quick and Easy Crystal Magic for Every Day Deepen your awareness, relieve your stress, and reach your goals with daily crystal magic. This fun, approachable book features simple and effective ways to...
Read more
OTHER TITLES BY Sandra Kynes
ARTICLES BY THIS AUTHOR
Date: 2018-01-01
Crystals are a powerful way to align and balance the energy of our bodies. Even simply wearing crystals can have an effect on us. Similarly, through the placement of crystals in our homes, we can attract prosperity, augment relationships, and initiate changes in our lives. Here, 365 Days of Crystal Magic author Sandra Kynes provides crystals to fine-tune your home's energy throughout the year.
Date: 2016-08-22
Because birds seem so common and exist everywhere, we often take them for granted and even consider them part of the landscape. However, these wonderful creatures can provide us with a simple yet powerful way to stay in tune with the natural world and its seasonal markers. In addition to maintaining this connection, birds can help us access different levels of energy and awareness no matter where we are, even in the concrete canyons of Manhattan. Here, Bird Magic author Sandra Kynes explains why birds are such powerful magical allies.
Date: 2016-04-11
While we may think of herbs as unassuming little plants, their importance and use is intertwined with human history. And herb gardening need not be mundane, either—as The Herb Gardener's Essential Guide author Sandra Kynes points out, it can be an exercise in creativity and magic! Herb gardening creates a connection through time that binds us to the earth, the ancestors, and to each other. You'll be amazed that something as simple as an herb can be so powerful in so many ways.
Date: 2015-02-16
The idea of using the stars for magic and ritual is not new, so why aren't more of us harnessing the power of the constellations in our magic and rituals? Sandra Kynes, author of the new Star Magic, presents an exploration of the night sky along with a new interpretation of the constellations that is relevant for twenty-first century Pagans and Wiccans.
Date: 2013-11-18
Essential oils come from plants, and down through the ages Witches and Pagans have used plants for magic and ritual. Using essential oils is a way to hold tradition while extending our practices and giving them new depth. Sandra Kynes, author of Mixing Essential Oils for Magic, explains how we can work with oils from specific parts of plants to create an "aromatic Wheel of the Year."
Date: 2013-02-11
Magical correspondences are generally thought of as simple correlations among the elements, directions, seasons, and colors that are frequently used in ritual. What exactly are correspondences? Why do we use them? And how can we use them more effectively? Sandra Kynes, author of Llewellyn's Complete Book of Correspondences, explains.
Date: 2008-03-10
It may be a cliché to compare spirituality to a garden, but there really is no better analogy because our lives come into blossom and grow lush when we cultivate spirit. With springtime unfolding, this is the perfect time to pay attention to our spirituality, and a good way to do this is through ritual. Sandra Kynes, author of Your Altar and A Year of Ritual, explains the importance of ritual.
Date: 2008-02-28
The earth awakens as the bonds of winter loosen. This windy month blows away the staleness of winter and with it we cast away the things we need to remove from our lives. Holding on to things that no longer belong in our lives can keep us from moving forward. Just as our homes need a spring-cleaning, so, too, do our emotional and spiritual lives.Other Names for this Moon: Quickening...
Date: 2007-12-03
Your altar is more than just a place to put things. During the hustle and bustle of the holidays, use your altar to reconnect with the divine--and yourself.
Date: 2006-12-31
Last summer when I was stuck at an airport and whiled away the time with my nose in a magazine, one article in particular made me sit up and take notice. It said that anthropologists studying cross-cultural patterns found that all the world's ...
Date: 2006-02-27
Modern Pagans have continually sought ways to honor the natural world and live more closely with the rhythms and spirit of the land. Many of us find that drawing close to nature provides access to different levels of energy and awareness, which ...
Date: 2004-09-01
As author Elizabeth Fisher once said, "to be in ritual is to be in the river of life." To me this is a wonderful analogy because when you are physically in a river, your view of the world is very different from onshore. While in the river, you can ...