Author Information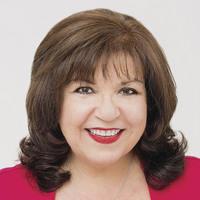 Photo by foreverstudios.com
Margaret Ann Lembo
Margaret Ann Lembo is the author of Chakra Awakening; The Essential Guide to Crystals, Minerals and Stones; The Angels & Gemstone Guardians Cards; Color Your Life with Crystals; and seven spoken audio CDs. She is the creator of a line of award-winning Aroma-Energetic Sprays, including Smudge in Spray™ and the seven Chakra Sprays. She is a spiritual entrepreneur and practitioner, aromatherapist, and the owner of The Crystal Garden—a book store, gift store, and spiritual center in southeast Florida.
FEATURED TITLE BY THIS AUTHOR

Boxed Kit | $19.99 | 9780738748979 | November 2016
Gemstones and Affirmations to Manifest Your Heart's Desires The way we think creates our reality. The Crystal Intentions Oracle will help you think positive thoughts for relationships and...
Read more
Event Schedule:
08-11-2018 Color, Crystals, and Chakras
OTHER TITLES BY Margaret Ann Lembo
ARTICLES BY THIS AUTHOR
Date: 2016-11-28
People want to be happy, feel loved, be safe, enjoy abundance and prosperity, and increase intuition, and have the ability to express who they truly are. With crystal clear focus, you can be and feel fulfilled once you establish an intention and maintain positive thoughts. Your imagination plays a powerful part in this adventure—the adventure of creating the life you really want. Margaret Ann Lembo, author and creator of the new Crystal Intentions Oracle explains how the cards of the deck can help you manifest your best life.
Date: 2016-03-07
We all strive for more health, happiness, and hope in our lives. This enhanced well-being can be as simple as integrating any number of aroma-energetic practices into your life; these practices combine the powerful effects of aromatherapy and energy for a more powerful result. Margaret Ann Lembo, author of Chakra Awakening; The Essential Guide to Crystals, Minerals, and Stones; and the new Essential Guide to Aromatherapy and Vibrational Healing, provides 16 aroma-energetic wellness tips to integrate into your life.
Date: 2015-06-18
June is the month we honor our fathers, as well as those graduating from academic programs. This is the time of year that supports our connection to the energy of taking action, accomplishment, and acknowledgement. It is aligned with masculine energy. How can we balance, embrace, and nurture this masculine energy? With gemstones! Margaret Ann Lembo, author of The Essential Guide to Crystals, Minerals, and Stones, gives us five stones perfect for balancing our masculine energy.
Date: 2014-04-08
Spring arrives, and it's that time for awakening to fresh ideas, new beginnings, and innovative growth. Inspiration for new ideas often comes through creative action. Once the ball starts rolling, it's easier to energize your ideas and plans for this next cycle. The elementals of the gemstone kingdom can help you through their vibration and color as you match your intention and positive thoughts...
Date: 2013-04-01
The colors to which we are drawn each day reveal our innermost feelings and goals. Why one day are we drawn to a magenta shirt, and the next a black one? How can paying attention to these subconscious color choices help us improve our lives? Margaret Ann Lembo, author of The Essential Guide to Crystals, Minerals and Stones, describes how to make the most of our color choices, and provides a few affirmations to help us achieve our goals through the use of colors and gemstones.
Date: 2013-03-22
Intention is the simplest, most effective, and least costly way to clear and charge a crystal. To begin, roll the crystal in a clockwise direction with your predominant hand, pressing firmly on each of the crystal's facets. This creates a piezoelectric charge. (Piezoelectricity is simply the ability of some materials, including certain types of crystals, to have electrical properties under...
Date: 2011-04-11
According to eastern philosophies, we have chakras within our energy field that are spinning wheels of light. These energy centers are responsible for regulating the functions of many levels of our being—the spiritual, mental, emotional, and physical bodies. There are seven main chakras, and each chakra has a color associated with it (as well as many gemstones and aromatic scents.) Margaret Ann Lembo, author of Chakra Awakening, has provided correspondences and affirmations to balance our chakras—and align our lives.