Author Information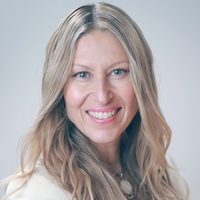 Stacey Demarco
Stacey Demarco is an internationally respected spiritual Pagan practitioner, Witch, author, and activist who hails from Sydney, Australia. Her passion is to make practical magic accessible to everyone and to reconnect people with the power of nature.
Her down-to-earth yet scholastic spiritual style and her skill at weaving ancient techniques to solve modern problems make her popular amongst clients and a regular contributor upon all things spiritual across television, radio, and other media.
A former successful corporate animal, she has worked for multinational companies in senior marketing and PR roles until she decided to transition into her purpose—that of being a "catalyst for change."
A long-time lover and scholar of the mythos of the feminine and masculine divine, her first set of Oracle cards, Gods & Titans, illustrated by award-winning artist Jimmy Manton, was released early 2011 and her second set, Goddesses & Sirens, was released in October 2011 in Australia with a US release in 2013. Reflecting her love of nature, her Earth Power: An Atlas for the Soul was released worldwide in 2014, and the stunning Halloween Oracle is her latest work. Her next book, The Disconnect will be released early 2015.
FEATURED TITLE BY THIS AUTHOR

Hard Cover | $23.95 | 9780738756240 | September 2017
Balance the four elements within your energetic and spiritual bodies for personal healing and wellbeing. With an introductory quiz and a special affirmation process, this accessible material inspires...
Read more
OTHER TITLES BY Stacey Demarco
ARTICLES BY THIS AUTHOR
Date: 2007-12-29
You will not be raising any energy to release but you certainly will be connecting with the Goddess and God energy. This is a ritual written to perform with two partners involved, however you can perform variations. If you are a female and your partner is female, allow the partner that is not actually going to carry the baby to take the God's role on behalf of the sperm donor. If you are...
Date: 2005-12-31
There are three things that people say to me most commonly when they discover I'm a Witch. Number 1: You don't look like a Witch. Number 2: I thought you guys aren't into making money? Number 3: I'm surprised that you think that stuff really works! ...
It's a strange experience for a writer to be peeking into other people's bedrooms. Not literally, of course, but through the case studies I choose to include in my books. Tackling the topics of love, lust, relationships and fertility this time ...