Author Information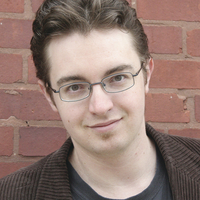 Photo by Jen Hathy
Adam Selzer
Adam Selzer is the author of more than a dozen books, including several novels and the acclaimed Smart Aleck's Guide to American History. While doing research for stories to tell on the ghost tours that he's run in Chicago for nearly a decade, he developed a knack for discovering new clues to old mysteries. With his trademark smart-alecky humor, he's applied himself to wading through mountains of death certificates, poring through reels and reels of newspaper archives, and, occasionally, sticking his head right into crumbling old tombs. He lives with his wife in a small Chicago apartment where the cats have them outnumbered and know it. Visit him online at Adamselzer.com.
FEATURED TITLE BY THIS AUTHOR

Trade Paperback | $16.99 | 9780738736112 | September 2013
Behind the crumbling walls, under the ancient bricks and the nearly forgotten streetcar tracks, the ghosts of Chicago live on. From Resurrection Mary and Al Capone to the Murder Castle of...
Read more
ARTICLES BY THIS AUTHOR
Date: 2015-08-31
Lincoln scholar Hans Holzer once remarked that, "Either Lincoln is the most peripatetic ghost in the country or people think every tall ghost is Lincoln." Many people claim to have seen Lincoln's ghost, in places ranging from the White House to practically every other place he (or his body) ever visited. So how do we separate fiction from haunted fact? Adam Selzer, author of the new Ghosts of Lincoln, explains.
Date: 2009-09-28
Adam Selzer, author of Your Neighborhood Gives Me the Creeps and a tour guide for Weird Chicago Tours, took a chance one night on a stop at Sobieski Street (or at least where Sobieski Street should have been) to investigate H.H. Holmes, America's first known serial killer. But with all the conflicting information about Holmes, can a haunting be proof of a crime?