Author Information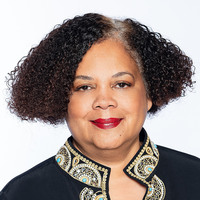 Photo by JCP Portraits
Stephanie Rose Bird
Stephanie Rose Bird is a hereditary intuitive, contemporary rootworker, solitary green witch and visionary. She has been involved with mysticism, symbology, spiritualism and the occult for thirty years. Bird is inspired by her ancestors, in particular her grandmothers, one of which was a psychic and the other a spiritualist minister and herbal healer. Her uncle, a Santeria priest, Babalawo of Shango, taught her the Ifa traditions of the Yoruba people. Bird studies healing, magical and divination traditions of indigenous people around the world with a focus on Africa. Her passions include keeping the ancient traditions alive and updating them so that they evolve with us, suiting our current environment and lifestyles. She is a member of the American Folklore Soceity, the Herb Research Foundation and the Handcrafted Soap & Cosmetic Guild.

Bird holds a BFA cum laude from Temple University, Tyler School of Art, and an MFA from University of California at San Diego, and has received multiple academic awards. Bird was an assistant professor at the School of the Art Institute of the Art Institute of Chicago from 1987-2002. Bird offers healing workshops, rituals, retreats, and classes across the country. Bird is an active arts educator, teaching undergraduate art appreciation and art history in Chicago, giving lectures, conducting goddess rituals, and writing for numerous publications. Visit Stephanie's webpage at http://www.stephanierosebird.com/.
Website: http://www.stephanierosebird.com/
Blog: http://stephanierosebirdstudio.blogspot.com/
Facebook https://www.facebook.com/stephanierosebirdauthor.
FEATURED TITLE BY THIS AUTHOR

Trade Paperback | $19.99 | 9780738747842 | December 2018
Hoodoo is a bold spiritual tradition that helps enhance your wellbeing and solve everyday problems. This practical, do-it-yourself guide shows you how to use spells, rites, recipes, mojos, and curios...
Read more
OTHER TITLES BY Stephanie Rose Bird
ARTICLES BY THIS AUTHOR
Date: 2018-12-03
It takes a year for the Earth to revolve around the Sun, and Stephanie Rose Bird has incorporated this cycle into her book 365 Days of Hoodoo. While the concept of sticking with a book for an entire year may seem daunting, it can also be magickally empowering. Here she provides 10 tips to get you started on your year-long Hoodoo journey.
Date: 2008-03-31
As spring draws ever nearer, gardeners will begin to renew their green space. Stephanie Rose Bird, author of Four Seasons of Mojo and Sticks, Stone, Roots & Bones, discusses ways to make your green space a sacred space.
Date: 2008-02-28
Now here is something you don't see every day: a tonic that revitalizes energy and perks up weather-beaten hair—all in one. This spring tonic enhances hair color, brings gray from dingy to golden—and does the same for our spirit. It also brings depth to dark brown and black hair, lifts mood, relaxes anxiety, serves as an internal cleanser or a uterine tonic, gently stabilizes...
Date: 2006-12-31
T he premise for Four Seasons of Mojo revolves around the magical ability of the seasons to enhance life. This book provides readers with useful ideas unrestricted by geographic borders, ethnicity, religion or magical path. Within its pages you will ...
Date: 2006-06-05
In my newest book, Four Seasons of Mojo: an Herbal Guide to Natural Living, I reflect on various qualities of summer, including love and sensuality. Like budding leaves, the heat of summer seems to bring out previously dormant passions. This ...
Date: 2004-07-19
Summer is the time of year that many of us who live in temperate zones flock to the water. For some it is a seasonal rite that almost occurs perfunctorily, while for others it is a spiritual pilgrimage. This article is devoted to those who see the ...
Date: 2004-07-01
Sticks, Stones, Roots & Bones: Hoodoo, Mojo and Conjuring with Herbs is a compilation of songs, recipes, tricks (spells), rituals, art and folklore inspired by the magical path of Hoodoo. This innovative guide provides readers with ways to mark ...
Date: 2003-08-01
Hoodoo History Once upon a time, we were Africans, involved in a unique lexicon of beliefs, lore, stories, and customs designed to help integrate us into an environment filled with plants, animals, elements, and a complex array of spirits. With ...