Author Information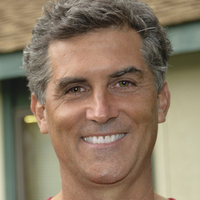 Photo by Kristen J. Butera
Robert Butera PhD
Robert Butera, MDiv, PhD (Devon, PA), founded YogaLife Institute in Pennsylvania, where he trains yoga teachers and Comprehensive Yoga Therapists. Robert's PhD at CA Institute of Integral Studies focused on Yoga Therapy. He authored The Pure Heart of Yoga, Meditation for Your Life, and Yoga Therapy for Stress and Anxiety. Visit him online at www.YogaLifeInstitute.com.
FEATURED TITLE BY THIS AUTHOR

Trade Paperback | $17.99 | 9780738756738 | November 2018
Deepen Your Relationship with Your Body Transform negative words, thoughts, and beliefs into personal empowerment with the unique approach found in Body Mindful Yoga. Combining insightful Yoga...
Read more
OTHER TITLES BY Robert Butera PhD
ARTICLES BY THIS AUTHOR
Date: 2015-10-12
Stress and anxiety affect us on all levels. Be it the body's pounding heart, the rapid pace of breath, overwhelming feelings, racing thoughts, or a disconnection from our deeper beliefs, stress weaves its way into all levels of our experience. Yoga Therapy teaches us to understand how to address our stress on all layers of being. Robert Butera, Erin Byron, & Staffan Elgelid, co-authors of Yoga Therapy for Stress & Anxiety, provide five steps to managing stress through yoga and its principles.
Date: 2012-09-10
It seems that those who practice meditation have healthier lives in comparison to those who don't. How do we implement a meditation practice in our lives, choosing the method and style that will bring each of us the best results? Robert Butera, Ph.D., author of Meditation for Your Life and The Pure Heart of Yoga, explains.
Date: 2009-09-21
Yoga is a transformational process, a great way transcend the challenges we all face in our lives, whatever they may be. But what about those of us who have never practiced yoga before? What of those who aren't in the best of physical shape? What of those who have been practicing for years and now suffer from "Yoga Burnout?" Dr. Robert Butera, author of The Pure Heart of Yoga, outlines 10 steps to transform your yoga practice and connect with the infinite.