Author Information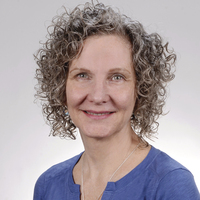 Photo by John Elkins
Sherrie Dillard
Psychic since childhood, Sherrie Dillard has been a professional intuitive, medium, medical intuitive and teacher for over thirty years. Among her international clientele are spiritual leaders, celebrities and business executives. Sherrie's love of service combined with her intuitive ability has catapulted her intuitive practice around the globe. She has given over 50,000 readings worldwide.
Sherrie has taught intuition development, how to communicate with the other side and medical intuitive development classes in such diverse places at Duke University and Miraval Resort and across the US, Europe, Costa Rica and Mexico. Her passion for the fusion of intuition, health, spirituality and conscious self-growth has made her a popular speaker and teacher at retreats and conferences. She has been featured on radio and television for her innovative books and her work as a psychic detective, medical intuitive and medium.
Sherrie holds a B.S. in Psychology and a M.Div. in New Thought pastoral counseling. Originally from Massachusetts, Sherrie has made Durham, North Carolina her home for the past twenty-five years and can often be found walking along the river with her dogs.
FEATURED TITLE BY THIS AUTHOR

Trade Paperback | $18.99 | 9780738751320 | June 2018
Embrace the Energy of Your True Intuitive Nature Join bestselling author Sherrie Dillard as she guides you in discovering when and how your intuition works. Filled with easy-to-follow exercises,...
Read more
OTHER TITLES BY Sherrie Dillard
ARTICLES BY THIS AUTHOR
Date: 2018-06-25
When we first begin the journey of psychic development, it may be difficult to discern what are psychic thoughts and what are simply our own thoughts. So, how can we tell the difference? Sherrie Dillard, author of You Are Psychic, explains.
Date: 2017-08-01
Sacred signs, messages, and synchronicities appear in a multitude of expressions and forms. Some are easier to notice and understand than others. Quite often we may sense or feel that we have encountered a sign, but then all to often dismiss it for lack of concrete evidence. Although signs and messages speak to our intuitive nature and frequently bypass logic and reasoning, they tend to have...
Date: 2017-06-05
Have you ever wondered if that coin on your path or the butterfly on the ledge outside your window is a sign? It feels like it may be, and a little inner voice tells you it is, but how can you be sure? Sherrie Dillard, author of the new Sacred Signs & Symbols, illustrates four ways we can identify the sacred signs and synchronicities in our lives.
Date: 2016-06-06
From a young age we are often taught, in ways both subtle and overt, to compromise who we are and to replace our true thoughts and feelings with false masks. We do this because we want to be accepted, and over time, our awareness of our authentic self slowly recedes. Yet, compromising our truth brings no true reward. Not knowing and loving our authentic self creates loneliness and cuts us off from our center of power and inner joy. Despite the many influences that seek to confine you to complacency and suppress your inner truth, the journey of discovering your authentic self is natural and always unfolding. Sherrie Dillard, author of the new Discover Your Authentic Self, presents the three phases of discovering our true, authentic self.
Date: 2015-04-27
Our body is always communicating to us and ready to reveal both the positive and negative influences that are impacting our health. Yet, its messages often bypass logic and reasoning. Through intuitive sensing and insight we can begin to better tune into and discern its messages. Sherrie Dillard, author of the new Develop Your Medical Intuition, describes how we can use our innate intuition as a powerful ally in uncovering the unknown factors and stresses affecting your health and wellbeing that lie outside of our conscious reach.
Date: 2013-12-16
Everyone has the innate intuitive ability to communicate with those on the other side. Although it may seem like the special gift of a select few, we all interact and connect with the spirit realm. How do we tap into our skills? The first step is likely discovering what type of medium we naturally are. Sherrie Dillard, author of You Are a Medium, discusses the four types of mediums and provides ways to exercise your skills.
Date: 2010-06-28
Love and intuition seem to go together like peanut butter and jelly, the sun and the moon and…well, like two people in love. Who at one time or another has not felt a shiver move up their spine or their stomach leap in joy when looking into another's eyes? Have you ever met someone and instantly felt a connection with them or somehow knew what they were thinking or feeling, without knowing how you knew? We all have innate intuitive ability, and Sherrie Dillard, author of Love and Intuition and Discover Your Psychic Type, explains how we can enhance our relationships by enhancing our intuition.
Date: 2008-06-09
Because emotional intuitives are usually highly attuned to psychic emotional energy, it is necessary for them to become skilled at balancing with calm insight the feelings and emotions they intuit. When emotional intuitives are able to identify the emotions they are picking up on, they will be better able to interpret what they are psychically receiving. They will then be able to release what...
Date: 2008-04-16
Mental intuitives enjoy investigating and learning and do well with complexity and multilevel thinking. Astrology, numerology, and the I Ching are a few of the systems whose methods they can use to understand and organize the world around them. An exercise that a mental intuitive does well with uses synchronicity. It allows the mind to think, but it takes the thought to higher levels of...