Author Information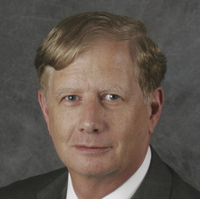 Henry M. Mason
Hailing from a family of gemologists and gem cutters, Henry M. Mason (Florida) is a gemologist, lapidary, gem cutter, and amateur mineralogist. He is certified by the Gemological Institute of America and holds an MBA and a Bachelor of Science from the USAF Academy.

FEATURED TITLE BY THIS AUTHOR

Crystal Grids
How to Combine & Focus Crystal Energies to Enhance Your Life
Trade Paperback | $17.99 | 9780738746883 | April 2016
Crystal grids are effective for transforming your life in a dazzling array of powerful and practical ways. Whether you desire to find love, attract wealth, bless your home, overcome anxiety, or clear...
Read more
OTHER TITLES BY Henry M. Mason