Author Information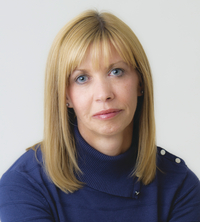 Photo by www.rightclickstudios.com
Josephine Ellershaw
For Josephine Ellershaw, the Tarot has been a constant life companion on a personal journey that spans more than three decades. Alongside her business background she has many years of experience providing readings, healing, and metaphysical guidance to an international clientele and is the author of the international bestseller Easy Tarot: Learn to Read the Cards Once and For All. Ellershaw lives in North Yorkshire, England, with her family and a large menagerie of pets, including waifs, strays, and rescues.
FEATURED TITLE BY THIS AUTHOR
Trade Paperback | $17.99 | 9780738721378 | October 2011
Featuring a foreword by award-winning Tarot author Barbara Moore After learning Tarot card meanings and basic spreads, the next step for beginners is fitting all these pieces into a cohesive,...
Read more
OTHER TITLES BY Josephine Ellershaw
ARTICLES BY THIS AUTHOR
Date: 2011-10-10
A number of similarities exist between Tarot and Eastern philosophy, such as polarity or the force of opposites that we face on the path toward integration. Polarities and their integration towards wholeness is a recurring theme worldwide in various philosophies, as we seek to find our balanced position within the universe. Josephine Ellershaw, author of Easy Tarot Reading, merges these two paths with the Lo Shu Magic Square Tarot spread.