Author Information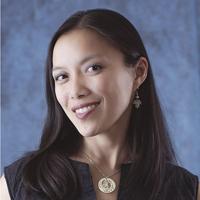 Stephanie Pui-Mun Law
Stephanie Pui-Mun Law (Oakland, California) is a professional artist whose fantasy illustrations have been commissioned by various game and book publishers. Author and illustrator for the book Dreamscapes, her work also regularly appears in the magazines Realms of Fantasy, Cricket, and Cicada. Visit her online at www.shadowscapes.com.
FEATURED TITLE BY THIS AUTHOR

Annual - Calendar | $14.99 | 9780738749389 | July 2018
Featuring the unforgettable artwork of renowned artist Stephanie Pui-Mun Law, Llewellyn's 2019 Shadowscapes Calendar will fill your year with dream-like beauty infused with universal symbols...
Read more
OTHER TITLES BY Stephanie Pui-Mun Law
ARTICLES BY THIS AUTHOR
Date: 2010-05-03
How do you create a tarot deck? How do you create something so universal, choosing images to represent the metaphors for each card and suit? Stephanie Pui-Mun Law, artist of Shadowscapes Tarot, explains how the inspiration came to her.