Author Information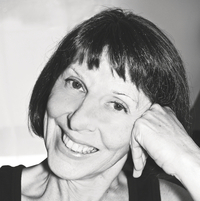 Photo by Giacomo Tosti
Sharlyn Hidalgo
Sharlyn Hidalgo (Seattle, WA) has been a practicing astrologer, dream interpreter, and tarot reader for over twenty years. She teaches classes on the Egyptian Mysteries and the Celtic Tree Calendar, practices Alchemical Healing, and has worked as a psychotherapist in agencies and private practice.
Visit her website www.alchemicalhealingarts.com and her blog at www.alchemicalhealingarts.blogspot.com.
FEATURED TITLE BY THIS AUTHOR

Boxed Deck - Large | $21.95 | 9780738754314 | June 2017
Tune in to the trees and access their age-old loving guidance. Based on ancient Celtic wisdom, this oracle helps you become familiar with the signature energies of the trees and more connected with...
Read more
OTHER TITLES BY Sharlyn Hidalgo
ARTICLES BY THIS AUTHOR
Date: 2010-11-08
Samhain is a hinge that marks the end of autumn and the beginning of winter. This is a time when the veil between the worlds is most thin, and one can make contact with the spirits of their loved one and their ancestors. The Celts believed that communication with their relatives and friends and animals that had crossed over provided needed love, guidance, and encouragement. For them, this was also a time to give gratitude and count one's blessings. Sharlyn Hidalgo, author of The Healing Power of Trees, discusses the healing power of the Celtic Tree Calendar, especially at this time when the veil between the worlds is at its thinnest.