Author Information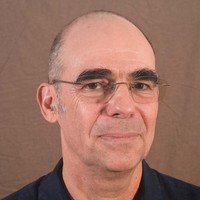 Photo by Patricia Bourin
Jean-Louis de Biasi
Jean-Louis de Biasi is an author, lecturer, philosophical counselor, and coach.
His philosophical, religious, and spiritual domains of expertise are focused on early Mediterranean philosophy, Neoplatonism, Hermeticism, and Western religions.
As a philosopher, Jean-Louis de Biasi practices philosophical counseling and coaching. He is a member of the National Philosophical Counseling Association.
One of his main focuses has always been religious rituals all over the world and more precisely in the Western world. Initiatic orders such as Freemasonry are fully part of his investigations and Jean-Louis de Biasi has been recognized as a specialist in these fields.
Having been initiated into Freemasonry in 1990, he is a Master Mason and a Past Master currently belonging to the Grand Lodge of Nevada. While living in France he has been Grand Officer of the Grand Orient de France. He has received all the degrees of the Egyptian Freemasonry (33°-95°) and other allied degrees.
Introduced very early into the Ordo Aurum Solis, in 2003 de Biasi became the tenth Lifetime Grand Master. He is also the current head of the Kabbalistic Order of the Rose-Cross.
A lecturer since he was twenty years old, he is invited regularly to various countries where he gives workshops, seminars, trainings, and conferences on his fields.
He is the author of several books in French, published in several languages, and is now writing in English for Llewellyn Publications. Many of his books are available in a number of languages in several countries.
With his wife Patricia, he is also the founder of the companies Theurgia and Philosophy Tours. The latter is a travel agency offering travels all around the world focused on philosophy, spiritual traditions, and Epicureanism.
To read more about Jean-Paul de Biasi, please visit him online at:
www.debiasi.org
www.facebook.com/jeanlouis.debiasi
www.aurumsolis.org
www.philosophytours.us
FEATURED TITLE BY THIS AUTHOR

Trade Paperback | $22.99 | 9780738748481 | April 2018
Journey deeper into Freemasonry with Esoteric Freemasonry, Jean-Louis de Biasi's follow-up book to Secrets and Practices of the Freemasons. This powerful book shows you how to enter into your inner...
Read more
OTHER TITLES BY Jean-Louis de Biasi
ARTICLES BY THIS AUTHOR
Date: 2016-12-16
Mandalas come in many different shapes and forms, but all serve a very powerful spiritual purpose. Here, Hidden Mandala Coloring Book creator Jean-Louis deBiasi discusses why mandalas are so powerful, and offers a free PDF download and a magical ritual—along with a coloring contest for your chance to win a signed copy of his new coloring book!
Date: 2016-04-25
On the spiritual level, mantras and prayers can be used in the same way; a precise and regular repetition of words that will progressively build an inner core, allowing you to rise to the divine. I am not talking here about hymns or declamatory prayers. Likewise, prayer beads can be used in all spiritual and initiatic traditions to help with this process of prayer and repeition, creating strength with each refrain. Jean-Louis de Biasi, author of the new Magical Use of Prayer Beads, discusses their history and power.
Date: 2014-11-10
Among the Western Initiatic Traditions, Freemasonry is likely the best known—yet shrouded in mystery. What exactly is Freemasonry? How did it evolve? And why all the secrecy? Jean-Louis de Biasi, 32° Freemason and author of several books, including Secrets and Practices of the Freemasons, explains.
Date: 2014-06-30
For centuries, the ancient Western Mysteries have been transmitted through rituals called initiations. What are magical initiations? Do we necessarily need to be part of a magical order to be initiated? Jean-Louis de Biasi, author of the new Rediscover the Magick of the Gods and Goddesses, explains.
Date: 2011-08-15
For many centuries the Western Tradition seems to have become reduced to teaching only one aspect of the tradition: Hebrew Qabalah. But is Hebrew Qabalah truly the result of magical evolution, or has it resulted by mistake? Jean-Louis de Biasi, author of The Divine Arcana of the Aurum Solis, explains how "Hermetic Qabalah" provides more balance and stability than Hebrew Qabalah.
Date: 2011-01-03
Dan Brown's novel The Lost Symbol portrays Freemasons as a mysterious group of conspirators who have been secretly ruling America from its very creation. Of course, we have to remember that this is a fictional book, which uses certain elements of truth in a creative way in order to develop the storyline of the novel. But who are the Freemasons? What are their secrets? While any simple online search can yield an abundance of information, Jean-Louis de Biasi, 32° Freemason and author of the book Secrets and Practices of the Freemasons, divulges just exactly what Freemasonry is...and lets readers in to an unknown world of spirituality.
Date: 2010-01-11
Jean-Louis de Biasi, Grand Master Order Aurum Solis and author of the forthcoming Aurum Solis Tarot, details how you can connect with the divinities and the spirit of the living Tarot.