Author Information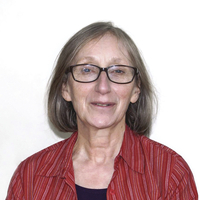 Photo by Alan Hudson
Penny Billington
Penny Billington is a Druid speaker and author. She is an active member of the Order of Bards, Ovates and Druids and has edited the Order magazine, Touchstone, for fifteen years. She regularly runs workshops, organizes rituals, and gives lectures. Penny is also the author of a Druid detective series of novels. She resides in Somerset, England. Visit her online at www.pennybillington.co.uk.
FEATURED TITLE BY THIS AUTHOR

Trade Paperback | $19.99 | 9780738750668 | April 2017
Dion Fortune's esoteric novels were written as guides to magic and inner development to be used along with her great nonfiction work The Mystical Qabalah. This book shows how to work with her...
Read more
OTHER TITLES BY Penny Billington
ARTICLES BY THIS AUTHOR
Date: 2017-04-17
All magical seekers ask this one question: "How can I become an adept, an initiate?"—maybe concluding sadly that they lack the one necessity: a personal teacher. "When the pupil is ready, the teacher appears," is a magical maxim, yet where is that mysterious helper? Will our sincere longing manifest them in physical form? And how many decades should we wait? What if we were to look to magical fiction, instead, and transfer the love and lessons gained from reading fiction to our magical studies? Penny Billington, co-author of the new Keys to the Temple, explains.
Date: 2015-04-20
How wonderful it would be to live in a magical place where the world is joined-up, the sacred is apparent in the everyday world, and every living thing supports each other. Penny Billington, author of The Path of Druidry and the new Wisdom of Birch, Oak, and Yew, believes that we can, by communing with our tree friends—and that it is essential to our physical, mental, emotional, and spiritual health that we do.
Date: 2011-08-01
In our daily lives, most of us are aware of a yearning to "Otherness:" an insistent pull to an ephemeral "something," which could make us dissatisfied with the world of the five senses. We feel instinctively that, "There is more than this." And, in our urge for connection to that mysterious "something," we start to look around. Some look up, some look down; many look away from their everyday lives. Druids look around, to the green and natural world around us. So how does one embrace the Druidic life? Penny Billington, author of The Path of Druidry, explains how to awaken the Druid within.