Author Information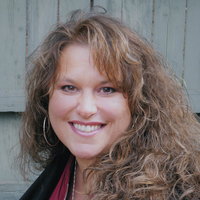 Photo by Bryn G. Mullins
Melanie Barnum
Melanie Barnum (Bethel, CT) is a psychic medium, intuitive counselor, life coach, and hypnotist who has been practicing professionally for more than fifteen years. She was a VIP Reader at Psych Out, a gathering of the nation's foremost psychics, organized by Court TV. Barnum is also an Angelspeake Facilitator, a member of the National Guild of Hypnotists (NGH), and the International Association of Counselors and Therapists (IACT).
FEATURED TITLE BY THIS AUTHOR

Trade Paperback | $16.99 | 9780738757179 | July 2019
Go beyond your beginnings and unleash your full intuitive power with this practical, intermediate book on psychic development. Author Melanie Barnum provides effective methods for improving your...
Read more
OTHER TITLES BY Melanie Barnum
ARTICLES BY THIS AUTHOR
Date: 2017-06-19
Do you question if psychic abilities are real, and truly exist? You may even doubt the validity of intuition. But, chances are, you actually do know, even if it's buried deep down, that psychic abilities are indeed real and you've probably even had some of your own psychic experiences. Melanie Barnum, author of the new Llewellyn's Little Book of Psychic Development, provides ways that, in fact, they can be developed.
Date: 2015-11-09
We can all learn to develop our psychic vision, whether we've already discovered this gift or are brand new to it. By simply using our imagination, visualizing, and playing with symbols, we can hone our psychic skills. Melanie Barnum, author of the new Psychic Vision, provides three ways to practice our psychic skills.
Date: 2012-07-30
Have you ever experienced an "Aha!" moment or wondered why it feels like you just know something without knowing how you know it? Have you ever woken from a dream only to have the events in that dream become reality during your day? Have you ever experienced a sign so strongly it caused you to change your mind or direction? All of these moments you've had are part of the incredible world of psychic symbols and intuition! Melanie Barnum, author of The Book of Psychic Symbols, discusses how easy it is to begin recognizing—and taking advantage of—the psychic symbols in our lives.