Author Information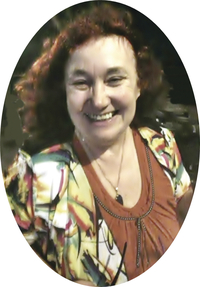 Photo by John Albert Gold
Cassandra Eason
Cassandra Eason (London, England) is the international bestselling author of more than sixty titles. She lectures, broadcasts, and gives workshops around the world on all aspects of spirituality and magic.
FEATURED TITLE BY THIS AUTHOR

Trade Paperback | $19.99 | 9780738750453 | June 2017
Protect Yourself and Your Loved Ones with Easy and Effective Magic Discover how to detect and deflect free-floating negativity, send deliberate malice back to its source, and cast protections...
Read more
OTHER TITLES BY Cassandra Eason
ARTICLES BY THIS AUTHOR
Date: 2017-08-01
An integral part of many households is our pets, as well as larger animals such as horses, which may be stabled on our land or close by. Therefore, even if they do bring us income through perhaps horse shows or breeding, like our smaller pets we often consider them part of our family. Our animals, especially those that go outdoors, face many hazards from predators, infections, hostile...
Date: 2017-06-12
Thankfully, few of us in modern times have had a dead chicken left on our doorstep or found a wax doll pierced with pins, containing strands of our hair, wrapped in red cord and hidden under the sofa. However, sending ill-wishes or curses through an object is still very common. We may receive the artifact unexpectedly, even as a gift. So, how can we protect ourselves from cursed objects? Cassandra Eason, author of the new Everyday Psychic Defense, provides ways to recognize cursed objects, how to cleanse them, and spells to protect ourselves from their negative energy.
Date: 2013-03-18
The lore of the faery realm has, like the world of humans, traditionally focused on love—both tales of faery lovers and of fey beings who have fallen in love with mortals and sometimes tried to keep them forever in their faery kingdoms. These stories, whether perceived as pure lore or used as a way of explaining past mortal occurrences, tell the tales of true love, of faery temptresses, of lover's quarrels, and more. Cassandra Eason, author of The Magick of Faeries, explains the possible history behind these tales.
Date: 2010-09-15
People who have studied angels have discovered there are certain ways in which angels make their presence felt. You may have experienced these sensations but not realized their significance. Below are ten of the most common signs to help you to identify the presence of an angel, especially if it is at a time when you have asked for angelic help or you have a dilemma or a decision to make. ...