Author Information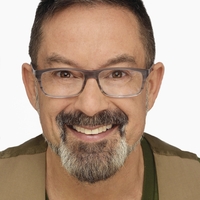 Photo by David LaPorte
Dr Michael Lennox
Dr. Michael Lennox (Los Angeles, CA) is a practicing psychologist and one of the most respected and soughtafter dream interpreters in the U.S. He has appeared on SyFy, MTV, and many radio shows, and has published articles in Today's Woman, TV Guide, and other magazines.
Visit him online at www.michaellennox.com.
FEATURED TITLE BY THIS AUTHOR

Hard Cover | $12.99 | 9780738752075 | September 2017
A pocket-sized guide to dreams and interpretation for improved understanding of your journey through life. Dreams are intensely personal, and they offer unparalleled insight to the depths of who you...
Read more
OTHER TITLES BY Dr Michael Lennox
ARTICLES BY THIS AUTHOR
Date: 2015-05-25
Dreams can be experiences of crazy landscapes where anything can happen (and probably will). But more often than not, many of us encounter the regularly recurring, repetitive dream that has been present our entire life. What do these dreams mean? Why do we continue to have the same ones? Dr. Michael Lennox, author of Llewellyn's Complete Dictionary of Dreams, presents—and explains—5 of the most common recurring dream themes.
Date: 2011-02-21
Does every dream mean something? How do you find out that meaning? By analysis or interpretation? Dr. Michael Lennox, dream interpreter and author of Dream Sight, explains the power of dreams and why every method of interpretation—and every interpretation—has value.