Author Information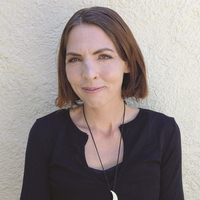 Photo by Andrew Harris
Melanie Marquis
Melanie Marquis is the founder of the United Witches global coven and the organizer of Denver Pagans. She has written for Circle, Pentacle, and the American Tarot Association. Melanie's books include The Witch's Bag of Tricks, A Witch's World of Magick, Beltane, and Lughnasadh. She is the cocreator of the Modern Spellcaster's Tarot and the coauthor of Witchy Mama. Melanie lives in Denver, Colorado. Visit her online at www.MelanieMarquis.com.
FEATURED TITLE BY THIS AUTHOR

Hard Cover with Dust Jacket | $26.99 | 9780738753270 | September 2018
The Inspiring Life and Unmatched Influence of a True New Age Visionary To the countless people he inspired, Carl Llewellyn Weschcke will forever be known as the Father of the New Age. This vivid and...
Read more
OTHER TITLES BY Melanie Marquis
ARTICLES BY THIS AUTHOR
Date: 2018-09-10
Books provide us with fresh thoughts, fresh inspiration, and fresh experiences—and this is especially true when viewed through the eyes of Carl Llewellyn Weschcke, pioneer of book publishing and the New Age. Melanie Marquis, author of Carl Llewellyn Weschcke: Pioneer and Publisher of Body, Mind, and Spirit, explores Carl's zest for life, and his hope that the books he published would help us become more than we currently are.
Date: 2016-09-26
Versatile, convenient, and widely available and affordable, the tarot is an excellent tool for many types of magick. While some magickal workings call for an extensive list of herbs, candles, oils, stones, and other ingredients, there are countless spells and charms that can be cast with nothing more than a single deck of tarot cards. Melanie Marquis, creator of the new Modern Spellcaster's Tarot, discusses the deck and its power for divination and magic.
Date: 2016-05-16
As humans, it's hard to not drown in the chaos that builds from accumulated stresses big and small. It's hard to not feel overwhelmed when faced with a million tasks, responsibilities, and expectations that don't exactly call to our highest potentials or truest desires. But how can a person make magick when feeling so mediocre? Melanie Marquis, co-author of the new Witchy Mama, provides tips to help us remain magickal in the midst of chaos.
Date: 2015-06-22
As one of three annual harvest celebrations marked in the Witch's sabbat cycle, Lughnasadh doesn't seem like much of a stand-out. Unless you're tending crops on a daily basis, you're not very likely to be especially filled with excitement over the thought of the first harvest, as opposed to the second or third harvest. Melanie Marquis, author of the new Lughnasadh in Llewellyn's Sabbat Series, offers fun ways to make your Lughnasadh celebrations more modern.
Date: 2015-03-16
With its focus on fun and frivolity, it's no wonder Beltane is one of the most festive Sabbats of the year for many modern Pagans. Held each year on or around May 1st, Beltane is a celebration of vitality, fertility, strength, and growth reflecting a blending of many traditions. Here, Beltane author Melanie Marquis provides ideas for May Trees and other ways to celebrate this sacred day.
Date: 2014-02-03
When we do the same sorts of magickal spells again and again, it's easy to fall into a comfortable groove and stay there, no longer progressing, no longer moving forward along the magickal path. Melanie Marquis, author of A Witch's World of Magick, discusses why understanding and incorporating folk magic from around the world can have a profound effect on your spellcasting.
Date: 2011-06-20
No one likes to talk about it, but we've all experienced it: the disappointment of ineffective magick. Spells don't always work, and the frustration caused by magickal failure can build up over time and hold us back from achieving our full potential. So how can we avoid the mire of mediocre magick? Melanie Marquis, author of The Witch's Bag of Tricks, offers a few practices that—with just fifteen minutes a day—can strengthen your magickal practice.
Date: 2009-07-17
Green living can do more than protect the planet and stave off eco-guilt. The actions we take and the choices we make to minimize damage to the environment can give the witch new power, improve magical ability and offer creative formats for spellwork. If we want to work well with the natural elements and energies we use in magic, we must have a good relationship with those forces, a mutual...
Date: 2008-06-30
Growing a sacred garden can be a delight, but when leaves wither and plants begin to die, feelings of hopelessness and disappointment emerge. Such desperation can make chemical fertilizers tempting, but often, all that's needed in the garden is a little magic. With each growing season, we have a fresh opportunity to improve our skills as both gardener and Witch. Melanie Harris offers tips on how to use the Tarot to improve the garden of any green-thumbed witch.
Date: 2008-06-30
Traffic jams, computer glare, kids, work, and a thousand other stresses wear us down daily. The mundane modern world can burn, but we can look to our magical past to help calm the fire. The Tarot offers a way to relax that is convenient and immediately effective, and healthy for mind, body, and spirit. Learning simple techniques for using the cards to reduce stress can take the edge off,...
Date: 2008-05-12
As sacred gardens come back into fruition, many Witches are wondering if their herb magic could be more potent. Using the personal arts of intuition and customization, Melanie Harris shows how to increase the potency of herb magic.
Date: 2007-10-22
We miss our dear friends and family who have died, and we long to be with them once more: to feel their presence, to share another deep conversation, to laugh together as we once did. We can. This Samhain, the phone lines to the ghost world will be open, as the barrier shrouding the dead from the living melts on this mystical night. Spirit communication is a way to stay in touch with lost loved ones, and October 31st is an optimal night for such magic.
Date: 2007-09-24
Witches frustrated by mediocre results need not give up and toss their wands out with the trash. Using magical glyphs in new ways will give spellwork the boost it needs to succeed.
Date: 2007-04-16
Tarot cards are not just for fortune telling; they are also effective tools of magic. As talismans, they can alter your life in profound ways. Buying a separate deck for this purpose can help influence your life for the better — let Melanie Harris explain how!