Author Information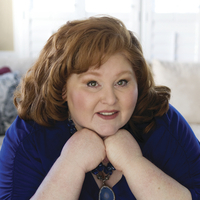 Photo by Jen Arthur Photography
Kala Ambrose
Kala Ambrose is "Your Travel Guide to the Other Side." She's an award-winning author, spiritual teacher, motivational speaker, host of the Explore Your Spirit with Kala show, and a practical intuitive coach and guide. Author of five books including The Awakened Psychic, she has taught thousands how to connect with their soul path and create a life and career that is balanced and in tune with their life purpose and goals. Discover Kala's empowering and inspiring teachings through her school, The Academy of Mystical Arts & Spiritual Sciences, and visit her website www.ExploreYourSpirit.com.
FEATURED TITLE BY THIS AUTHOR

Trade Paperback | $15.99 | 9780738753119 | December 2017
Your dreams can be an important part of your decision-making, relationships, and problem solving—if you know how to properly use them. The Awakened Dreamer shows you how to remember your...
Read more
OTHER TITLES BY Kala Ambrose
ARTICLES BY THIS AUTHOR
Date: 2016-11-07
We are all born with some degree of psychic abilities, whether or not we have tuned in to them. Kala Ambrose, author of the new Awakened Psychic, shares a wide variety of techniques designed to help you tap into your intuitive abilities in her book. Below are 6 such ways to help you awaken your inner psychic abilities.
Date: 2011-11-14
Right now in the world, we are experiencing tremendous change on the economic, political, and spiritual levels. During these times of worldwide change, many people are opening themselves up and becoming the change they want to see in the world around them. Kala Ambrose, author of The Awakened Aura, discusses how we can open ourselves and our energy to this change and become the super-powered beings of divine light we are meant to become.