Author Information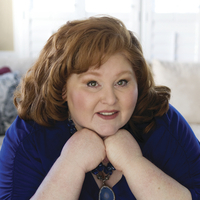 Photo by Jen Arthur Photography
Kala Ambrose
Kala Ambrose is Your Travel Guide to the Other Side. Award winning Author, Wisdom Teacher, Podcaster and Lifestyle Expert, she helps Entrepreneurs, Seekers and Visionaries live their best life. She is the author of six books including The Awakened Dreamer, The Awakened Psychic, and The Awakened Aura, and has taught thousands around the world how to connect with their soul path and destiny. Visit her at ExploreYourSpirit.com
FEATURED TITLE BY THIS AUTHOR

Trade Paperback | $15.99 | 9780738753119 | December 2017
"What makes this book magical is its wealth of sensible advice on preparing and caring for children, and its emphasis on mothers taking care of themselves and honoring their own...
Read more
OTHER TITLES BY Kala Ambrose
ARTICLES BY THIS AUTHOR
Date: 2016-11-07
We are all born with some degree of psychic abilities, whether or not we have tuned in to them. Kala Ambrose, author of the new Awakened Psychic, shares a wide variety of techniques designed to help you tap into your intuitive abilities in her book. Below are 6 such ways to help you awaken your inner psychic abilities.
Date: 2011-11-14
Right now in the world, we are experiencing tremendous change on the economic, political, and spiritual levels. During these times of worldwide change, many people are opening themselves up and becoming the change they want to see in the world around them. Kala Ambrose, author of The Awakened Aura, discusses how we can open ourselves and our energy to this change and become the super-powered beings of divine light we are meant to become.