Author Information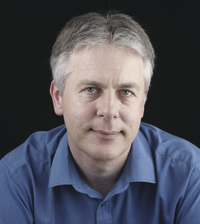 Photo by www.derwentphotography.co.uk
Marcus Katz
Marcus Katz (England) is a tarot teacher and co-director of the Tarosophy Tarot Association, the world's largest professional tarot organization. He has studied and taught tarot for thirty-five years and has delivered more than ten thousand face-to-face readings. He is co-founder of the TarotCon and DivinaCon events worldwide and has taught internationally. He was the first student to be conferred an M.A. in Western Esotericism from the University of Exeter. Visit him online at www.MarcusKatz.com and www.TarotAssociation.net.
FEATURED TITLE BY THIS AUTHOR

Trade Paperback | $19.99 | 9780738751344 | November 2017
In the story of tarot, nothing is as it first appears to be. Throughout the generations, personal relationships, esoteric practices, and cultural beliefs have blended together to form tarot's many...
Read more
OTHER TITLES BY Marcus Katz
ARTICLES BY THIS AUTHOR
Date: 2017-11-27
Tarot has been around, in its many incarnations, for very long time. In this article, travel through time with Marcus Katz & Tali Goodwin and learn how the cards got their meanings, the reasons for their particular illustrations, and practical ways of reading cards—whether they are playing cards, Lenormand, Tarot de Marseille, or modern tarot cards.
Date: 2015-04-06
In the past decades, many questions regarding the world's most popular tarot, the Waite-Smith (or Rider-Waite-Smith) Tarot, have been answered. But one question remains open: why did this deck become the model for virtually every other deck in the last century? Marcus Katz and Tali Goodwin, authors of the new Secrets of the Waite-Smith Tarot, explain.