Author Information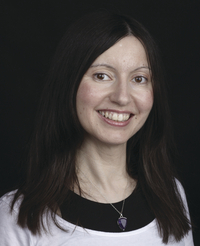 Photo by www.derwentphotography.co.uk
Tali Goodwin
Tali Goodwin (England) is a tarot researcher and co-director of the Tarosophy Tarot Association, the world's largest professional tarot organization. She is responsible for the Cards of Antiquity campaign which set the ground for the return of Lenormand, Kipper, and other antique decks in the mass market. Her discoveries include A. E. Waite's second tarot images and unearthing the Original 'Game of Hope' (Lenormand) in the British Museum. Visit her online at www.TaliGoodwin.com and www.TarotWayfarer.com.
FEATURED TITLE BY THIS AUTHOR

Trade Paperback | $19.99 | 9780738751344 | November 2017
In the story of tarot, nothing is as it first appears to be. Throughout the generations, personal relationships, esoteric practices, and cultural beliefs have blended together to form tarot's many...
Read more
OTHER TITLES BY Tali Goodwin