Author Information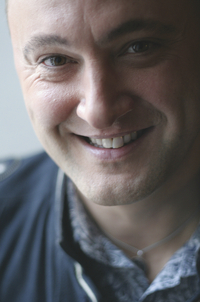 Photo by Bob Jones
Kristoffer Hughes
Kristoffer Hughes (Wales) is Chief of the Anglesey Druid Order, a Mount Haemus Scholar, and a member of the Order of Bards Ovates and Druids. He is a teacher, writer, workshop leader, and guest speaker at Pagan conferences, camps, and festivals throughout the United Kingdom and Europe. Hughes has also contributed to Welsh and English television and radio.
FEATURED TITLE BY THIS AUTHOR

Boxed Kit | $29.99 | 9780738744766 | September 2017
Embrace the power and magic of the ancient Celtic mysteries Journey with the Celtic gods, goddesses, and magical allies into a world of enchantment and inspiration. This is not just a deck of cards;...
Read more
OTHER TITLES BY Kristoffer Hughes
ARTICLES BY THIS AUTHOR
Date: 2014-08-18
Grave minding and grave decorating traditions run hand in hand with the season of Samhain, and perhaps nowhere is this as apparent as in Central and South America during Dias de los Muertos. However, elements of this practice are easily incorporated into modern Pagan traditions and offer a subtle yet powerful method of honoring the dead. It is a practice that I have been personally undertaking...
Date: 2014-08-04
In Celtic magic, the true significance of the dragon is subtle, and they are not simply the enormous fire breathing beasts that we have been led to believe; they are so much more than their fictionalized expression. Here, The Book of Celtic Magic author Kristoffer Hughes explains the beauty, majesty, and meaning of dragons in Celtic magic.