Author Information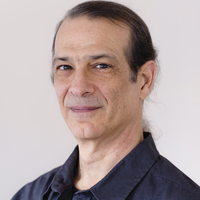 Photo by Michael Shear
Steven Cardoza
Steven Cardoza is a nationally certified and licensed Chinese medical physician who has practiced for over eighteen years. He holds a master of science degree in traditional Chinese medicine, is a licensed acupuncturist and herbalist, and is certified in Wu taiji and many styles of qigong. He has been teaching classes on Daoist practices, including workshops at acupuncture colleges, since 1985. He lives in Arlington, Massachusetts.
FEATURED TITLE BY THIS AUTHOR

Trade Paperback | $24.99 | 9780738749303 | February 2017
Discover a self-care approach for treating specific ailments and enhancing wellness. This book shares the foundational concepts of Chinese medicine and shows you how to integrate acupressure,...
Read more
ARTICLES BY THIS AUTHOR
Date: 2013-11-04
What are Chinese Healing Exercises? How are they able, in just a few short minutes a day, to restore and maintain health and longevity? Steven Cardoza, author of Chinese Healing Exercises discusses exactly what these exercises are and illustrates five ways these Chinese Healing Exercises provide benefits.