Author Information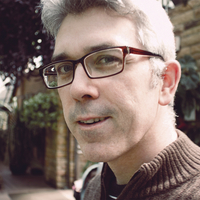 Photo by Mary Flack
Eugene Smith
Eugene Smith lives and works in Chicago. He has a lovely wife, two daughters plus two not so terrible cats. He has been drawing all manner of strange things longer than he can remember.
FEATURED TITLE BY THIS AUTHOR

Bag | $14.99 | 9780738760216 | September 2018
This beautiful satin pouch can be used to store and transport valuables of all kinds—jewelry, keepsakes, crystals, runes, pendulums, decks, and more. Also makes a great gift bag! Measures...
Read more
OTHER TITLES BY Eugene Smith