Author Information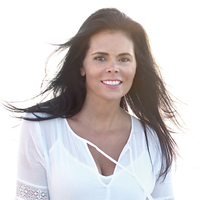 Photo by Bernie Gajano Photography
Anysia Marcell Kiel
Anysia Marcell Kiel, MFA, is a lifelong healing medium who has been able to communicate with spirits, since she was a very young child. She is the award-winning author of Discovering The Medium Within: Techniques and Stories From A Professional Psychic Medium, which received a 2013 USA Best Book Award, 2013 Living Now Gold Medal Book Award, 2014 New England Book Festival Award, and 2015 Indie Spiritual Book Award. She is also the author of Discovering the Healer Within.
Anysia holds an MFA in creative writing and enjoys sharing information and exercises via her blog for people interested in learning more about mediumship development and healing. She is the founder of the Soul-Centered Healing Method,™ a system of healing that incorporates Divine energy. The healing method identifies and clears the root causes and energetic imprints of illnesses, disease, trauma, and repetitive life patterns. Anysia created Soul-Centered Healing LLC, a spiritual healing center in Toms River, NJ through which she provides healing sessions, classes, lectures, and events. Anysia lives in New Jersey with her two children, Brayden and Briella, who have the same abilities as their mother.
You can visit her online at www.anysiakiel.com.
FEATURED TITLE BY THIS AUTHOR

Trade Paperback | $15.99 | 9780738752471 | August 2017
You Can Heal Yourself It's Time to Remember How While many people are likely familiar with psychic mediums who do readings, few know about healing mediums who teach you how to clear illnesses and...
Read more
OTHER TITLES BY Anysia Marcell Kiel
ARTICLES BY THIS AUTHOR
Date: 2017-12-21
The New Year is a great time to add a new energy clearing technique to your home. As we integrate positive changes for the upcoming year, creating a crystal grid in your home can really shift the energy in it. This crystal grid exercise, adapted from Discovering the Healer Within by Anysia Marcell Kiel, is perfect to cleanse your home as you begin the new year.
Date: 2017-08-28
When our energy is misaligned, we may feel unfocused, emotional, or worse. However, our physical bodies will provide clues as to when we are no longer able to clear our energy ourselves, and when we should seek further help. Here, Discovering the Healer Within author Anysia Marcell Kiel provides five signs that our energy needs to be aligned.
Date: 2017-08-25
Life can sometimes be overwhelming, especially when we encounter change or conflict. We may feel alone and isolated. But when we connect to the higher self, the spirit version of our selves, we realize that we always have all the love and support we need. I use this exercise sometimes in client sessions, but you can do it anytime you need to feel love and support. The higher self is the true...
Date: 2013-05-01
What you will need for this exercise: Your mind in a relaxed state A quiet environment Before we try to communicate with spirits, we must shield our energy and call in our guides. Using your mind, call out to your loved one using the person's birth name and birth date. If you do not have this specific information, you may also think of the person. Fill your head with warm memories...
Date: 2013-04-22
Because it houses our clairvoyant abilities, people often identify the brow, or third-eye, chakra as our bodies' main psychic center. This is incorrect; indeed, the throat chakra, which houses the abilities of clairaudience, clairscent, and clairgustance, is the true psychic center of the body. Anysia Kiel, author of Discovering the Medium Within, discusses these psychic abilities and the importance of a balanced and empowered throat chakra.