Author Information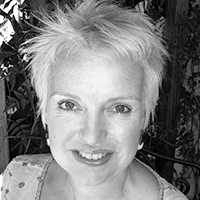 Photo by Neil McRoberts
Catriona McPherson
Catriona McPherson was born in Edinburgh, Scotland, and is the author of several standalone novels for Midnight Ink. She is a four-time winner of the Lefty Award, three-time winner of the Macavity Award, two-time winner of the Agatha Award, and two-time winner of the Anthony Award. Additionally, she has been a finalist or shortlist honoree for more than a dozen major awards. Catriona also writes the Dandy Gilver historical mystery series (Minotaur/Thomas Dunne Books). She is the past president of Sisters in Crime and a member of Mystery Writers of America. She lives in Davis, California.
FEATURED TITLE BY THIS AUTHOR

Trade Paperback | $15.99 | 9780738754123 | April 2019
Scottish-born California transplant Lexy Campbell sails again when a body is found during her houseboat Halloween party Now settled in her little houseboat, moored in the slough at the back of the...
Read more
OTHER TITLES BY Catriona McPherson