Author Information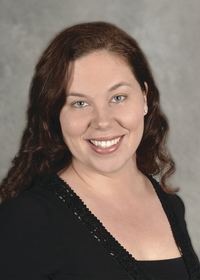 Photo by Get Reel Photography
Sonja Sadovsky
Sonja Sadovsky. She holds a Master's of Arts in Humanities with a concentration in Western Esotericism and Mysticism from the University of Amsterdam, Netherlands. She has created several study groups to introduce people to various occult topics, and has lectured on such topics as Wicca, Kabbalah, and Western Esotericism in the modern context.
FEATURED TITLE BY THIS AUTHOR

Trade Paperback | $16.99 | 9780738738000 | December 2014
This important book by debut author Sonja Sadovsky shines new light on how three captivating minds shaped the course of history. The fantasy novels of Dion Fortune, Marion Zimmer Bradley, and Diana...
Read more
ARTICLES BY THIS AUTHOR
Date: 2014-12-22
Since childhood, and for various reasons, The Priestess and the Pen author Sonja Sadovsky has been enamored with the image of successful women who overcame adversity to create something new, both in fiction and in reality. And, more often than not, magic played a part in these images of Goddesses and Priestesses. Here she discusses her motivation for writing her new book and the desire to see today's dreams become tomorrow's reality.