Author Information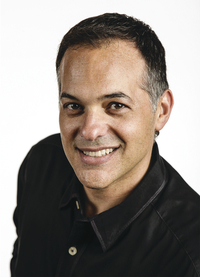 Photo by (c) 2012 MacbethPhoto.com
Jack Roth
One of Jack Roth's first investigative forays occurred in New Orleans, La., in 1997, when he wrote and co-produced a TV demo titled Hauntings: A Journey Into the Unknown. From 2001 to 2007 — in an effort to document witness testimony — Jack coordinated and led hands-on weekend excursions during which he took guests to various haunted destinations across the United States. Jack appeared as a principle investigator in Ghost Detectives, a one-hour TV special produced in 2001 that continues to air on the Discovery Channel. In 2007, he was interviewed for the Gettysburg-based documentary titled The Other Side: Giving Up the Ghost. Most recently, he has participated as an on-camera paranormal investigator in several TV demos for the Emmy Award-winning production company Lightworks-KPI Productions. The company's latest effort, Haunted House for Sale, was greenlighted and aired on the DIY Network.
FEATURED TITLE BY THIS AUTHOR

Trade Paperback | $16.99 | 9780738739700 | October 2014
Discover the paranormal legacy of one of America's most celebrated historical sites. Based on scores of investigations conducted at the battlefield, Ghost Soldiers of Gettysburg presents a wealth of...
Read more
ARTICLES BY THIS AUTHOR
Date: 2014-10-20
It's hard to go to Gettysburg and not run into someone who has had a "strange" experience there. From true believers to outright skeptics, everyone reacts to these experiences with a sense of uncertainty, and the one thing they all have in common is the fact that they can't confirm what happened to them. Jack Roth, co-author of Ghost Soldiers of Gettysburg, describes why we should embrace these experiences, despite anything that science might suggest to the contrary.