Author Information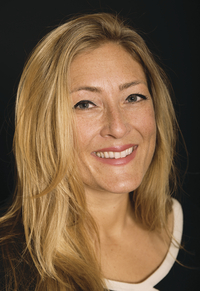 Photo by Sarit Z. Rogers/Sarit Photography
Melanie C. Klein
Melanie Klein, MA, is a writer, speaker, and professor of Sociology and Women's Studies. She is a contributing author in 21st Century Yoga: Culture, Politics and Practice and is featured in Conversations with Modern Yogis. She is the co-editor of Yoga and Body Image: 25 Personal Stories About Beauty, Bravery + Loving Your Body, and co-founder of the Yoga and Body Image Coalition.
FEATURED TITLE BY THIS AUTHOR

Yoga Rising
30 Empowering Stories from Yoga Renegades for Every Body
Trade Paperback | $17.99 | 9780738750828 | January 2018
Courage, truth, and inspiration at the intersection of spiritual practice and social justice Yoga Rising is a collection of personal essays meant to support your journey toward self-acceptance and...
Read more
OTHER TITLES BY Melanie C. Klein