Author Information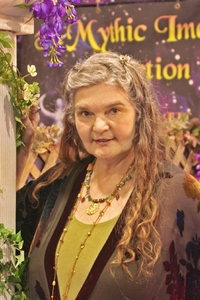 Photo by Oberon Zell
Morning Glory Zell
Morning Glory Zell-Ravenheart (Cotati, CA) is a Witch, Priestess, and Goddess historian. A published poet, songwriter, and author, she was an acknowledged consultant for Marion Zimmer Bradley's The Mists of Avalon.
FEATURED TITLE BY THIS AUTHOR

Trade Paperback | $24.99 | 9780738714820 | February 2014
This is the stranger-than-fiction story of two soul mates who rejected the status quo and embraced higher ideals . . . and had a whole lot of fun while they were at it. Reclaiming Pagan as a...
Read more