Author Information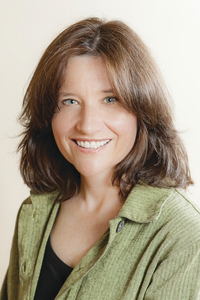 Photo by Jason Meert
Tracy Weber
Tracy Weber is author of the award-winning Downward Dog Mystery series. Her first book in the series, Murder Strikes a Pose, won the Maxwell Award for Fiction and was nominated for the Agatha Award for Best First Novel. A certified yoga therapist, Tracy is the owner of Whole Life Yoga, a Seattle yoga studio, and she loves sharing her passion for yoga and animals in any way possible. Tracy and her husband Marc live in Seattle with their precocious German Shepherd pup Ana. When she's not writing, Tracy spends her time teaching yoga, trying to corral Ana, and sipping Blackthorn cider at her favorite ale house.
FEATURED TITLE BY THIS AUTHOR

Trade Paperback | $15.99 | 9780738750699 | January 2019
Yogini and amateur sleuth Kate Davidson will need more than Warrior Pose to solve a murder and help homeless teens Newly married yoga instructor Kate Davidson feels stuck in low-energy limbo, despite...
Read more
OTHER TITLES BY Tracy Weber