Author Information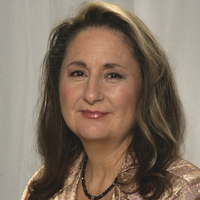 Photo by photo@laurenpiperno.com
Melissa Harris
An internationally published artist and psychic, Melissa Harris has dedicated her life to the creation of imagery that celebrates life, love, beauty, nature and magic. She is a Fulbright Scholar recipient in Painting and also holds a BFA and an MFA in Painting.
Equally sought after for her intuitive and artistic abilities, Melissa travels throughout the country teaching art-making workshops, creativity workshops and classes, and composing her popular Spirit Essence Portraits—unique paintings combining her artistic proficiency and her psychic skills. Her original paintings can be found in numerous private and public collections. As an entrepreneur, she offers reproductions of her work, a full line of greeting cards and products which are produced by her publishing company, Creatrix. These products include the Creatrix Anything is Possible card deck (also licensed to Koppenhol in Holland) and her autobiographical Painting Outside the Lines: The Life of Psychic Artist Melissa Harris, a full-color book which showcases 78 of her paintings. Her art has been featured on many books and CD covers, calendars, as well as the Goddess on the Go card deck (published by AG Mueller in Switzerland and U.S. Games in the U.S.), and the 2011 Anything is Possible 16-month wall calendar (Trends International). Her images continue to inspire people of all ages to journey into the Divine Feminine and find their sacred dreams.
FEATURED TITLE BY THIS AUTHOR

Trade Paperback | $15.99 | 9780738742199 | May 2015
Creativity is not just painting or writing—it's stepping outside the way you normally think to achieve greater happiness and personal fulfillment. With mindful, heart-based practices, 99 Keys...
Read more
ARTICLES BY THIS AUTHOR
Date: 2015-05-11
Perhaps you don't consider yourself creative. But, we are all creative: our creativity simply emerges in different ways. Consider the imagination one employs to make intelligent financial decisions, or how one can come up with yummy and inexpensive recipes with healthy ingredients. We call upon our creative selves many times in the course of a day, but some of us don't count these acts as imaginative. Melissa Harris, author of the new 99 Keys to a Creative Life, has provided the following ways to support your creative urges. If you don't think you are creative, or if you are feeling creatively blocked, these five simple suggestions will help you push through.