Author Information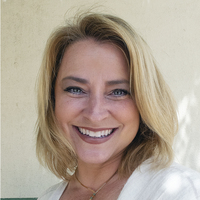 Photo by Jessica Lee Allen
Emily A. Francis
Emily A. Francis has worked in corporate wellness and as an aerobic director, kickboxing instructor, and yoga instructor. She is a clinical massage therapist with extensive specialized training and the author of Stretch Therapy (Blue River Press, 2013). Emily also holds a gold medal in the US Open in Tai Chi Form and a bachelor's degree in exercise science and wellness. She is currently pursuing a master's degree in physical education/human performance concentration. Emily lives in Georgia and can be found online at www.EmilyAFrancisBooks.com.
FEATURED TITLE BY THIS AUTHOR
The Body Heals Itself
How Deeper Awareness of Your Muscles and Their Emotional Connection Can Help You Heal
Trade Paperback | $21.99 | 9780738750736 | December 2017
Listen to the Emotional Wisdom of Your Muscles and Experience a Deeper Level of Healing You know a lot about the emotions in your mind and heart, but you probably don't know much about the emotions...
Read more
OTHER TITLES BY Emily A. Francis