Author Information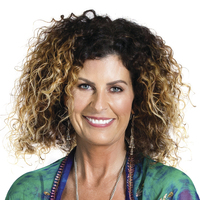 Photo by Lisa Ambrose Photography
Alana Fairchild
Alana Fairchild is the singing, dancing spiritual teacher from Australia. With students all around the world, Alana shares a message of love from the Divine Mother in all her many faces—compassionate and fierce, protective and wild—through unique events and her highly successful oracle decks, books and meditation CDs published through Blue Angel.
Alana's great passion is the human soul—protecting it, awakening it, igniting it with divine fire, so that each individual being can fulfil their potential and live the beautiful, creative, unique life that they were born to live.
You can visit Alana's official online home at www.alanafairchild.com.
FEATURED TITLE BY THIS AUTHOR

Trade Paperback | $19.95 | 9780738757018 | October 2017
This deluxe illustrated journal by renowned spiritual teacher and bestselling author Alana Fairchild is your key to connecting and working with the energy of the great Egyptian Goddess Isis. By...
Read more
OTHER TITLES BY Alana Fairchild