Author Information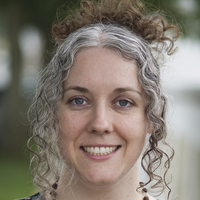 Photo by Pat Thielen
Jaya Jaya Myra
Jaya Jaya Myra (New York City) is a certified energy healer and yoga instructor/therapist and has received initiations into several Eastern lineages that celebrate the Divine Feminine. She has spoken at the United Nations on the topics of spirituality, women's empowerment, and social change, and her writing has appeared in Tathaastu and Yoga Magazine. She is the founder and director of the non-profit Gita for the Masses.
FEATURED TITLE BY THIS AUTHOR

Trade Paperback | $15.99 | 9780738743622 | February 2015
Natural Healing Options for Balance and Wholeness Explore the dynamic relationship between energy and health, and determine which vibrational healing techniques will work best for you. With...
Read more