Author Information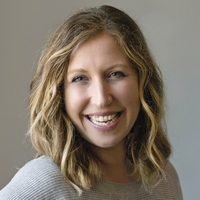 Photo by © Craig Vershaw
Amy B. Scher
Amy B. Scher is a leading voice in the field of mind-body-spirit healing. As an energy therapist, Amy uses energy therapy techniques to help those experiencing illness and those in need of emotional healing. She has been featured on healthcare blogs, CNN, Curve magazine, Elephant Journal, and the San Francisco Book Review. Amy was also named one of Advocate's "40 Under 40" for 2013. She lives in California and can be found online at AmyBScher.com.
FEATURED TITLE BY THIS AUTHOR

Trade Paperback | $27.99 | 9780738746777 | April 2016
Enhance your awareness, achieve higher focus and happiness, and improve all levels of your health with the supportive practices in this guide to mindful living. Featuring over twenty-five leading...
Read more
OTHER TITLES BY Amy B. Scher
ARTICLES BY THIS AUTHOR
Date: 2016-01-18
For some people, not only do affirmations not work, but they can also actually make things worse. How can we create affirmations that will work for us and allow us to avoid accidental self-sabotage? Amy B. Scher, author of How to Heal Yourself When No One Else Can, provides some tips and tricks.