Author Information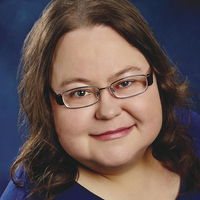 Photo by About Faces Photography
Loretta Ross
Loretta Ross (Warsaw, MO) earned her BA in art history and archaeology from the University of Missouri—Columbia. Death and the Redheaded Woman is her debut novel.
FEATURED TITLE BY THIS AUTHOR

Trade Paperback | $15.99 | 9780738752372 | February 2018
Next on Wren and Death's Appraisal List: Item #1: An Old Family Feud. Item #2: A Missing Woman. Item #3: A Body in the Rosebushes of their Dream House Auctioneer Wren Morgan and her private eye...
Read more
OTHER TITLES BY Loretta Ross