Author Information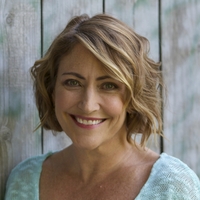 Photo by Daniel Bailey
Jennie Lee
Jennie Lee (Hawaii) is a certified yoga therapist who has spent two decades coaching people in the healing tradition of classical yoga meditation. Using the practices she writes about in Breathing Love, Jennie helps people overcome grief, depression, anxiety, and stress as well as create lives filled with greater joy. Author of the award winning book True Yoga, Jennie's writing has also been featured on dozens of wellness blogs and in magazines including the Huffington Post, Mind Body Green, Yoga Digest, and Yogi Times. She counsels via phone or Skype internationally and from her home studio on the island of O'ahu. Visit her online at www.JennieLeeYogaTherapy.com.
FEATURED TITLE BY THIS AUTHOR

Trade Paperback | $16.99 | 9780738752099 | January 2018
"In this beautiful treatise, Jennie Lee gives practical ways to embody love itself; a true path to connection with our inherent divinity."—Tosha Silver, author of Outrageous Openness and Change...
Read more
OTHER TITLES BY Jennie Lee
ARTICLES BY THIS AUTHOR
Date: 2018-01-08
By what measure do you love? Most of us probably keep some score of reciprocity, monitoring whether or not others are giving as much as we are in our relationships. How can we move past this to living and breathing love in our daily lives? Jennie Lee, author of Breathing Love, explains how meditation can bring us to a place of divine love in our daily lives.
Date: 2016-01-04
There is no denying that we live in a time and a culture that is focused on self, and our efforts to be known and seen how we want to be perceived usually produces the opposite outcome than the one we intend. How can we become what we want to be, rather than appearing how we want? Jennie Lee, author of True Yoga, illustrates the power introspection has to change our lives for the better.