Author Information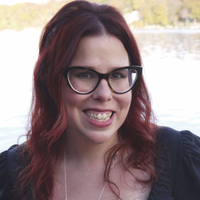 Photo by Hellion Photography
Deborah Castellano
Deborah Castellano (Bridgewater, New Jersey) is a writer, crafter, and glamour girl who serves as a frequent contributor to occult/Pagan sources such as Witchvox, PaganSquare and Witches & Pagans. Visit her online at www.DeborahMCastellano.com.
FEATURED TITLE BY THIS AUTHOR

Trade Paperback | $17.99 | 9780738750385 | August 2017
"Castellano's Glamour Magic makes sure that you have the magical tools you need in order to tip the scales in your favor."—Devin Hunter, author of The Witch's Book of...
Read more
Event Schedule:
08-19-2017 Book Launch Party!
09-10-2017 Kosmesis Glamour Rite at Catland
09-29-2017 The Iron Garden at QXT
09-30-2017 NYC Pagan Pride!
OTHER TITLES BY Deborah Castellano