Author Information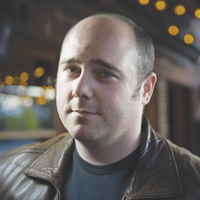 Photo by Kelsey Goodwin
Brennan Storr
Brennan Storr (Canada) is a researcher with a lifelong interest in the paranormal. He has written articles for several publications, including the Diversity Reporter, What's Up Victoria and the Revelstoke Current. He currently works in a haunted office building in Victoria, Canada, the most haunted city on the Western Canadian coast. Former atheist-turned-believer, he has been subject to an accidental exorcism and has had encounters with shadow people. He also is an avid night photographer. Find him online at www.largelythetruth.com.
FEATURED TITLE BY THIS AUTHOR

Trade Paperback | $15.99 | 9780738748238 | August 2016
Revelstoke: Where the worlds of the living, dead, and extraordinary collide Embark on a fascinating journey into Revelstoke, Canada, a world-renowned ski destination with a well-kept secret: it has a...
Read more