Author Information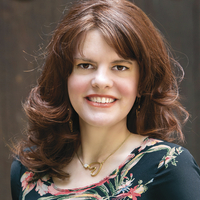 Photo by Photo by Devin Cruz
Tanya Carroll Richardson
Tanya Carroll Richardson is a self-improvement/spiritual author, professional intuitive, and regular contributor to MindBodyGreen.com. Her books include Angel Intuition and Angel Insights (Llewellyn), Forever in My Heart: A Grief Journal (Ulysses Press), Heaven on Earth (Sterling Ethos), and Zen Teen (Seal Press). Sign up for Tanya's free newsletter or follow her on social media by visiting tanyarichardson.com.
FEATURED TITLE BY THIS AUTHOR

Trade Paperback | $16.99 | 9780738756165 | December 2018
Learn how to improve your intuition from a professional intuitive! In Angel Intuition, psychic and angel expert Tanya Carroll Richardson teaches you about your sixth sense so you can receive more...
Read more
Event Schedule:
12-15-2018 Coast-to-Coast - Interview
12-17-2018 Mind Body Green - Author Article
01-01-2019 Refinery 29 - Author Article
01-17-2019 Moments with Marianne - Interview
OTHER TITLES BY Tanya Carroll Richardson